Let us be your Award Winning FBO – Again!
August 15, 2018
Comments : Comments Off

on Let us be your Award Winning FBO – Again!
We need your help to win yet another Pilots' Choice Award. If you have an account with fltplan.com, please login and vote for Galaxy FBO at CXO Airport by September 30th.
Pilot's Choice Awards is an annual survey by FltPlan.com. More than 160,000 active, registered users cast their votes to select the best FBOs, ATC Towers and Centers, and U.S. Customs.
Make sure to log into your FltPlan.com account and vote today! Ballots appear in all accounts created before August 1st, 2018. Select Galaxy FBO as your favorite FBO at CXO Airport; and CXO ATC as your favorite tower location; Houston as your Best ATC Center!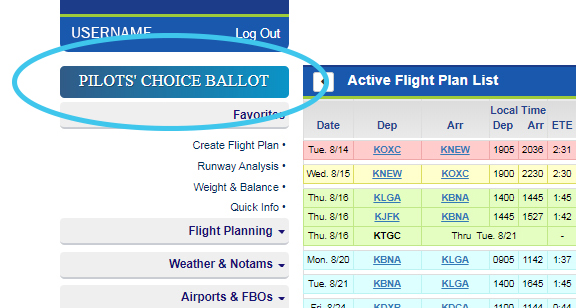 Voting ends on September 30th and winners will be announced in December. Good luck to all FBOs!
Galaxy FBO has claimed the following titles from FltPlan in 2017:
Top 50 U.S. FBOs – Tenth Place
Top U.S. FBOs South Central – Fifth Place
Star FBO – Fourth Place
In addition, Conroe North Houston Regional Airport Air Traffic Control was named one of Top 10 ATC Towers in the country.