Aviation Town Hall
February 20, 2018
Comments : Comments Off

on Aviation Town Hall
Galaxy FBO recently hosted the Aviation Town Hall with U.S. Congressman Kevin Brady at the Conroe North Houston Regional Airport.
Conroe North Houston Regional Airport (CXO) tenants, Airport Director Mr. James Brown and Board Members, along with representatives and members from the AOPA, EAA, NBAA and various aviators were present at the event.
Texas' Eighth District U.S. Congressman Kevin Brady, along with his Legislative Assistant on Transportation Austin Bray answered questions and concerns on an interactive setting. Various topics were covered during the Aviation Town Hall including the recent Tax Cuts and Jobs Act and Hurricane Harvey. Congressman Brady expressed his gratitude for the CXO Airport's help during the Hurricane Harvey Relief efforts.
Missouri's Sixth Congressional District U.S. Congressman Sam Graves also joined the meeting via conference call to address issues surrounding the debate on Privatization of Air Traffic Control.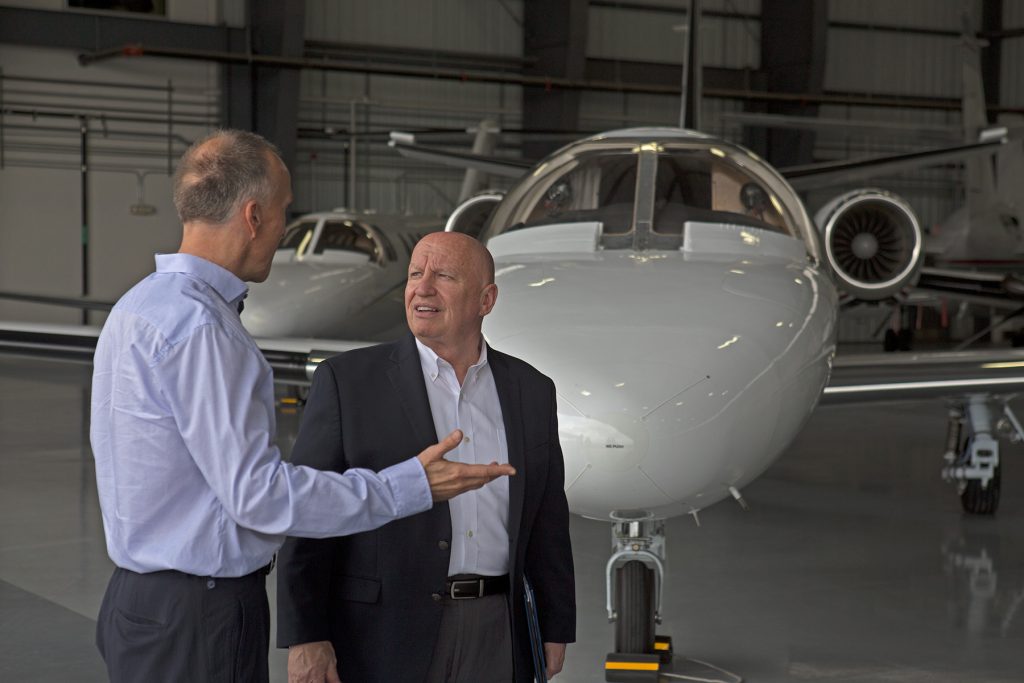 Congressman Brady and his team also toured the Galaxy FBO facilities after the Aviation Town Hall Meeting along with Dr. Dirk Laukien, Founder and President of Black Forest Ventures.