Bridger Aerospace Training for the 2022 Wildfire Season at KCXO
January 25, 2022
Comments : Comments Off

on Bridger Aerospace Training for the 2022 Wildfire Season at KCXO
Have seen low flying amphibious aircraft over North Houston lakes recently?
Bridger Aerospace supports U.S. State Governments with aerial wildfire suppression and management services. After an unprecedented Fire Season in 2021, Bridger Aerospace team is using Galaxy FBO at the Conroe North Houston Regional Airport as its Winter / Spring training base to get ready for the 2022 wildfire season.
Proximity to Lake Woodlands, Conroe Lake, Lake Houston, and Lake Livingston, along with the favorable winter weather in Texas, makes KCXO an ideal location for Bridger Aerospace to run its training sessions for firefighting air attack missions.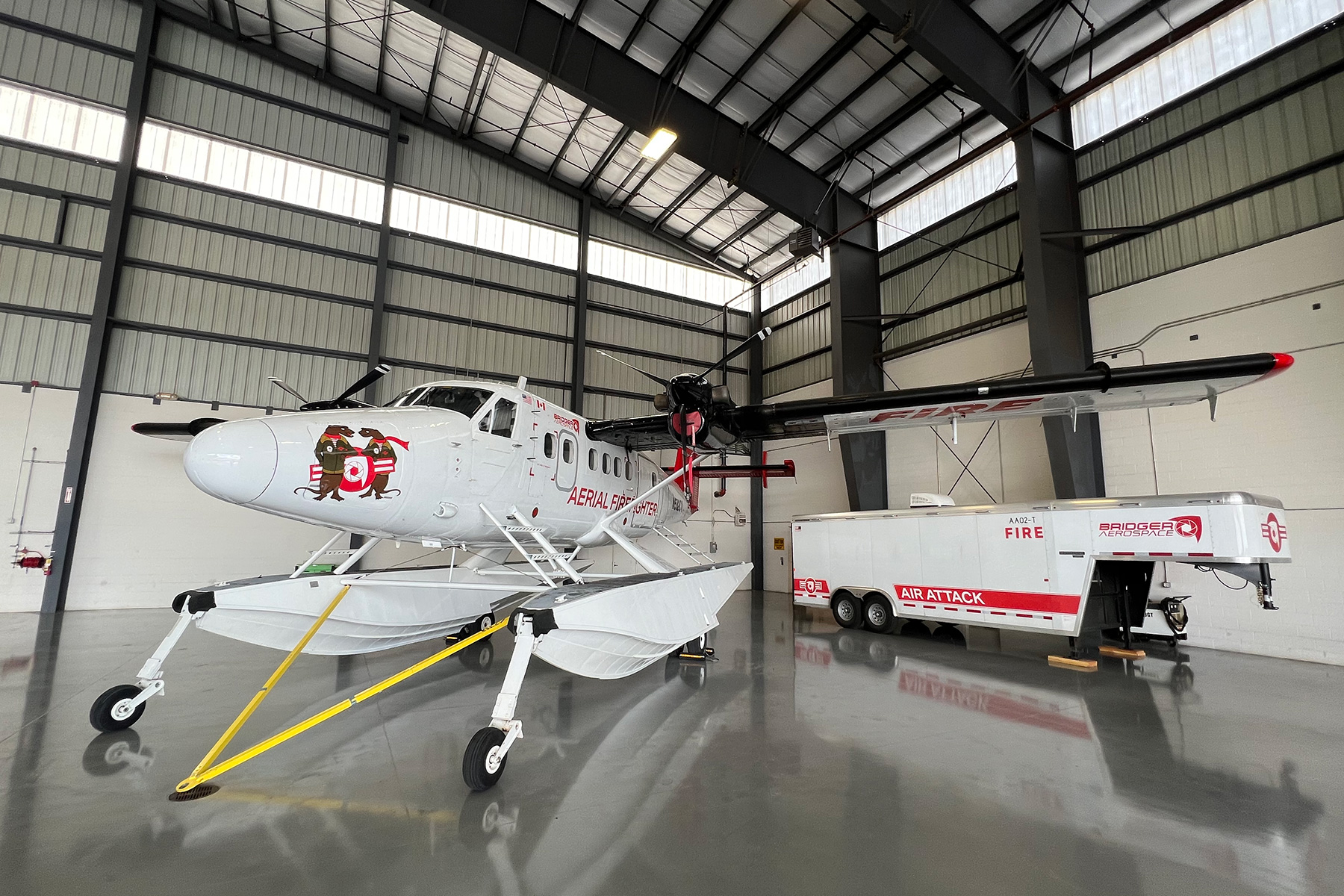 This 1977 de Havilland Canada DHC-6 Twin Otter 300 STOL (Short Takeoff and Landing) utility aircraft is fitted with floats to enable amphibious water scooper operations. Galaxy FBO's large corporate hangar space at CXO Airport makes storing this Twin Otter easy, even with its 65 feet wingspan and increased height. Bridger Aerospace also manages several Daher Kodiak 100 STOLs, Aero Twin Commanders and Viking CL-415EAF Super Scooper Enhanced Aerial Firefighters in its fleet. Bridger Aerospace will continue training missions this Spring. A mobile repair unit travels with the aircraft to provide prompt maintenance and service when needed.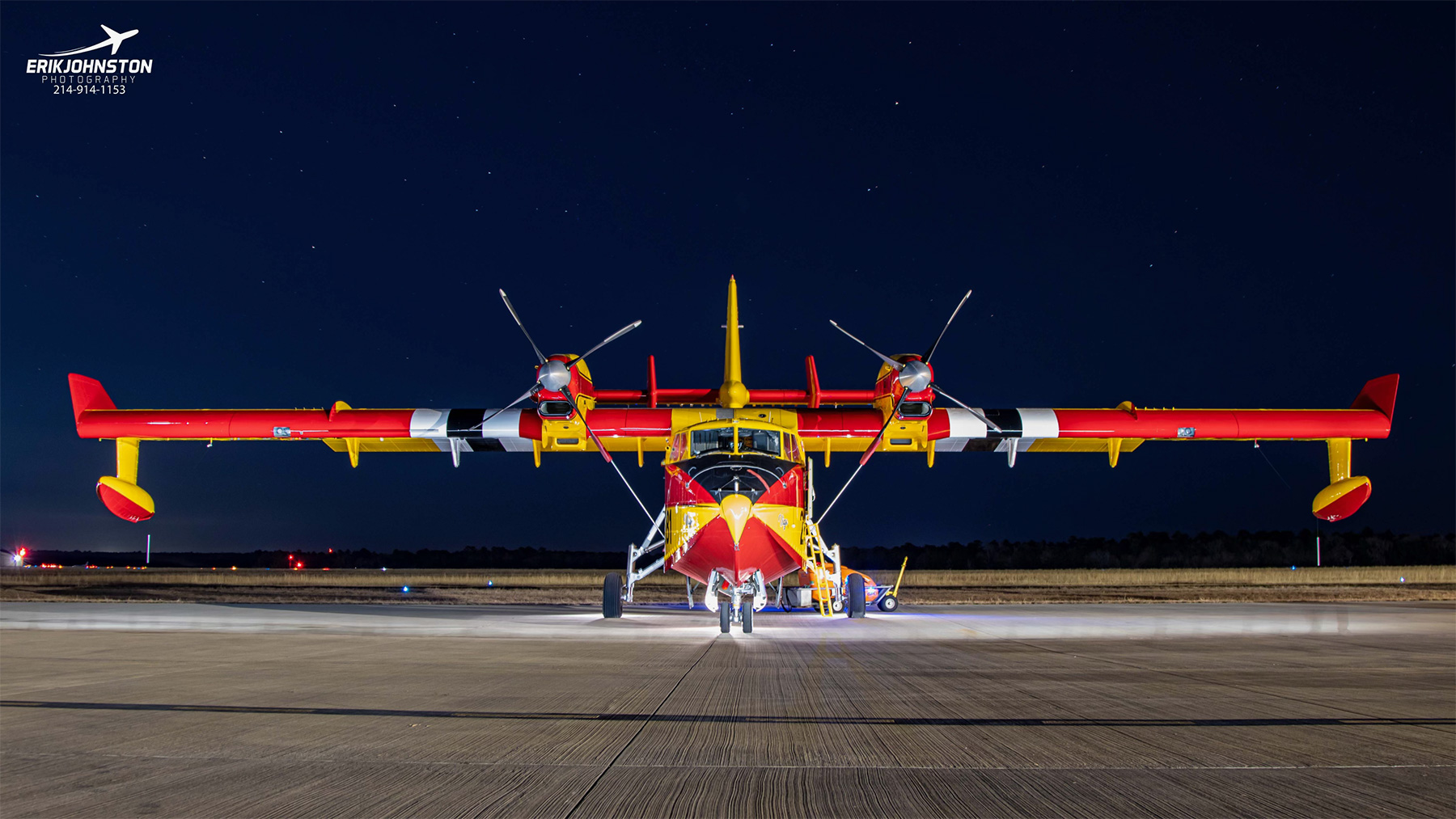 Photo Credit: Erik Johnston Photography
Drought was the major driver for the 7.6 million acres burned in the US in 2021, as well as the 10.1 million acres burned in 2020. Wildfire season doesn't have an official start date, and it begins with the first wildfire of the year and ends with the last; typically happen between May and October.
While Unmanned Aircraft Systems (UAS) have been utilized in recent wildfires; many unintentional public drone usage interrupted aerial firefighting events. According to the National Interagency Fire Center, over 24 drone incursions happened in 2021.
Aerial firefighters train over Lake Conroe ahead of wildfire season | The Courier Of Montgomery County