Galaxy FBO Supports Paradrop Training Operations
February 8, 2018
Comments : Comments Off

on Galaxy FBO Supports Paradrop Training Operations
The 1st Battalion 143rd Airborne Infantry Regiment out of Huntsville, Texas, along with The USAF 317th Operations Support Squadron C-130J Hercules conducted a paradrop training operation on February 8th at the Conroe North Houston Regional Airport. Galaxy FBO supported this training exercises.
The 143rd conducts these training missions on a regular basis with Lockheed C-130 Hercules aircraft. The new 4.9 acre ramp and hangars S14/S15 were utilized for the paratroopers and the C-130J.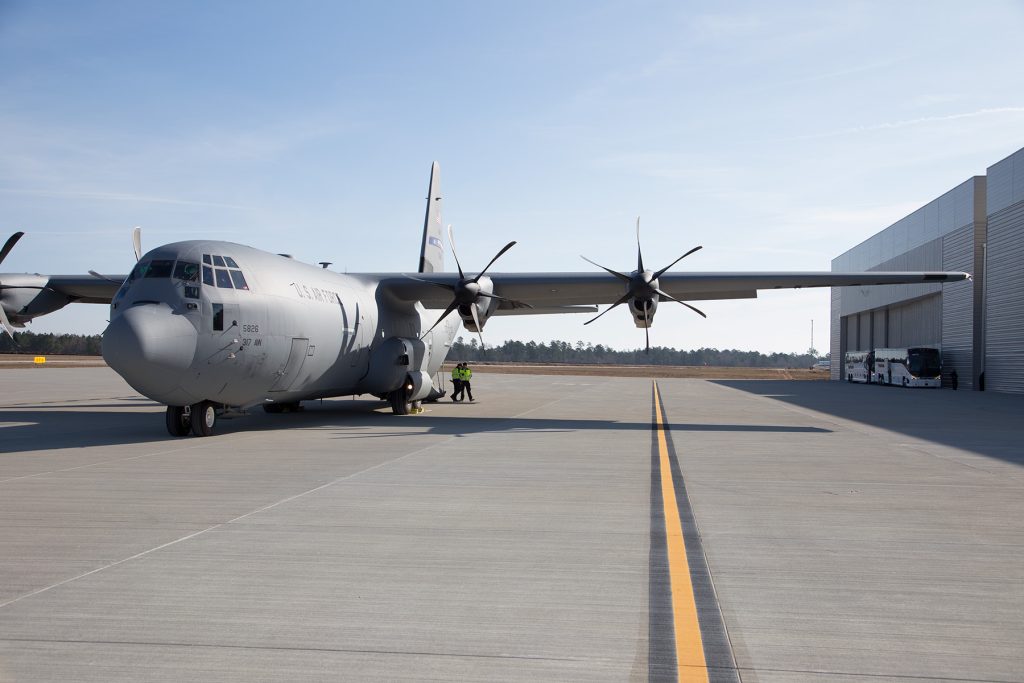 The C-130J has a max gross take-off weight rating of 155,000 pounds, but with its unique wheel configuration has a lighter footprint on the airport surfaces. This makes its weight stress closer to the 100,000 pounds duel wheel runway weight rating at the CXO Airport.
A Pavement Condition Number Study (PCN Study) is proposed in the near future, which will help CXO Airport to allow aircraft over its weight ratings on special occusions, such as these paradrop training exercises.