Goldilocks' Maiden Flight
September 18, 2022
Comments : Comments Off

on Goldilocks' Maiden Flight
Montgomery High School celebrated the inaugural flight of their 3rd Eagle's Nest Project student built airplane.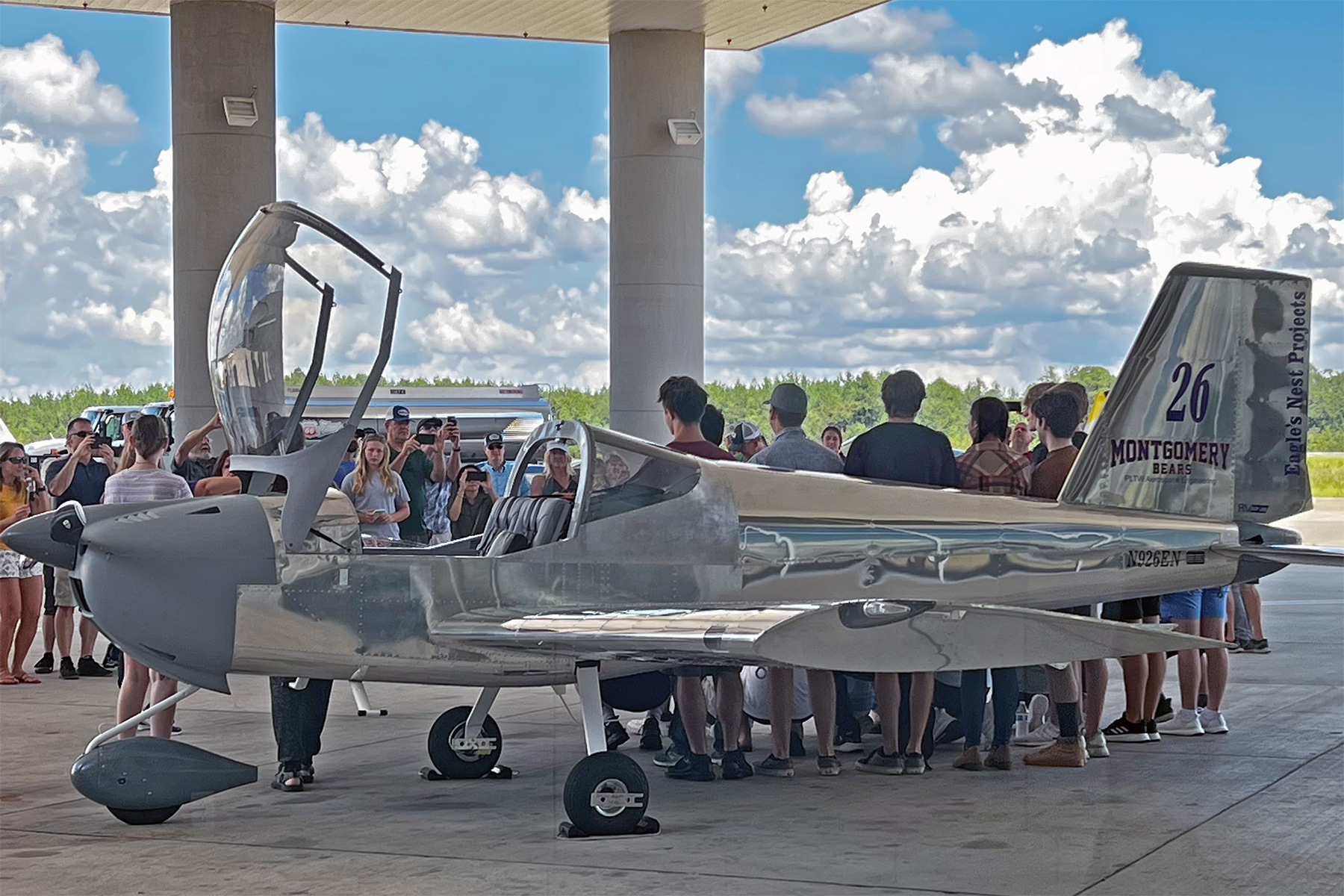 The inaugural flight on Tuesday, September 18th draw many students and parents to Galaxy FBO. Goldilocks nicknamed Van's RV-12 aircraft with tail number N926EN took off from Conroe North Houston Regional Airport (KCXO) for a short flight. A lottery drawing determined the first student pilot, while Ms. Jennifer Duffer, Aerospace Engineering & Introduction to Engineering Design teacher responsible for the program was the first passenger on this inaugural flight.
Superstar teacher Jennifer Duffer flying her high school students in the plane THEY built with Eagles Nest & EAA 302 mentors! Launch day for plane #3 by @mhs_aero. Go Montgomery Bears! #WomenInSTEM pic.twitter.com/qnTBIkaAWz

— Becky Lutte (@rlutte) September 18, 2022
Eagle's Nest Projects continues to help inspire those with a passion for aviation and potentially grow the diminishing number of future commercial pilots. At high school campuses across the nation, Eagle's Nest Projects are providing students a unique, inspiring, and empowering STEM education experience; the beginning-to-end construction of a modern FAA certified Light Sport aircraft (Van's Aircraft RV-12) with full glass instrumentation and all the latest safety features. Students participating in Eagle's Nest Projects receive high school course credit and select campuses offer dual credit. Eagle's Nest Projects utilize an extensive network of mentors and educators who live the motto, "Mentors build the student… students build the Aircraft". Every aspect of construction, sheet metal, fiberglass, wiring, and engine controls are completed by the students.
Montgomery High School's first-ever student-built 'Bear Force One' plane soared through the skies back in May 2018. Click here to read more on the Bear Force One's inaugural flight.