Galaxy FBO Hosted Southwest Bonanza Society
December 5, 2020
Comments : Comments Off

on Galaxy FBO Hosted Southwest Bonanza Society
Over 15 Bonanzas belonging to the Southwest Bonanza Society met at Galaxy FBO for a special occasion on Saturday, December 5th.
Southwest Bonanza Society (SWBS) is a regional Bonanza society serving enthusiasts since the early 1970s, in the states of New Mexico, Texas, Oklahoma, Arkansas, and Louisiana. SWBS currently have 132 members and growing its reach with more family oriented educational events. The group recently met at Galaxy FBO's Conroe North Houston Regional Airport (CXO) location to enjoy lunch at the Black Walnut Cafe.
The Beechcraft Bonanza is an American general aviation aircraft model introduced in 1947 by Beech Aircraft Corporation of Wichita, Kansas. The six-seater, single-engined aircraft is still being produced by Beechcraft and has been in continuous production longer than any other aircraft in history. More than 17,000 Bonanzas of all variants have been built, produced in both distinctive V-tail and conventional tail configurations.
SWBS members fly various models of the Beechcraft Bonanza, as old as a 1950 B35 and as new as a 2013 Bonanza G36. Textron Aviation is still producing and selling Bonanza, click here for more information on the brand-new G36.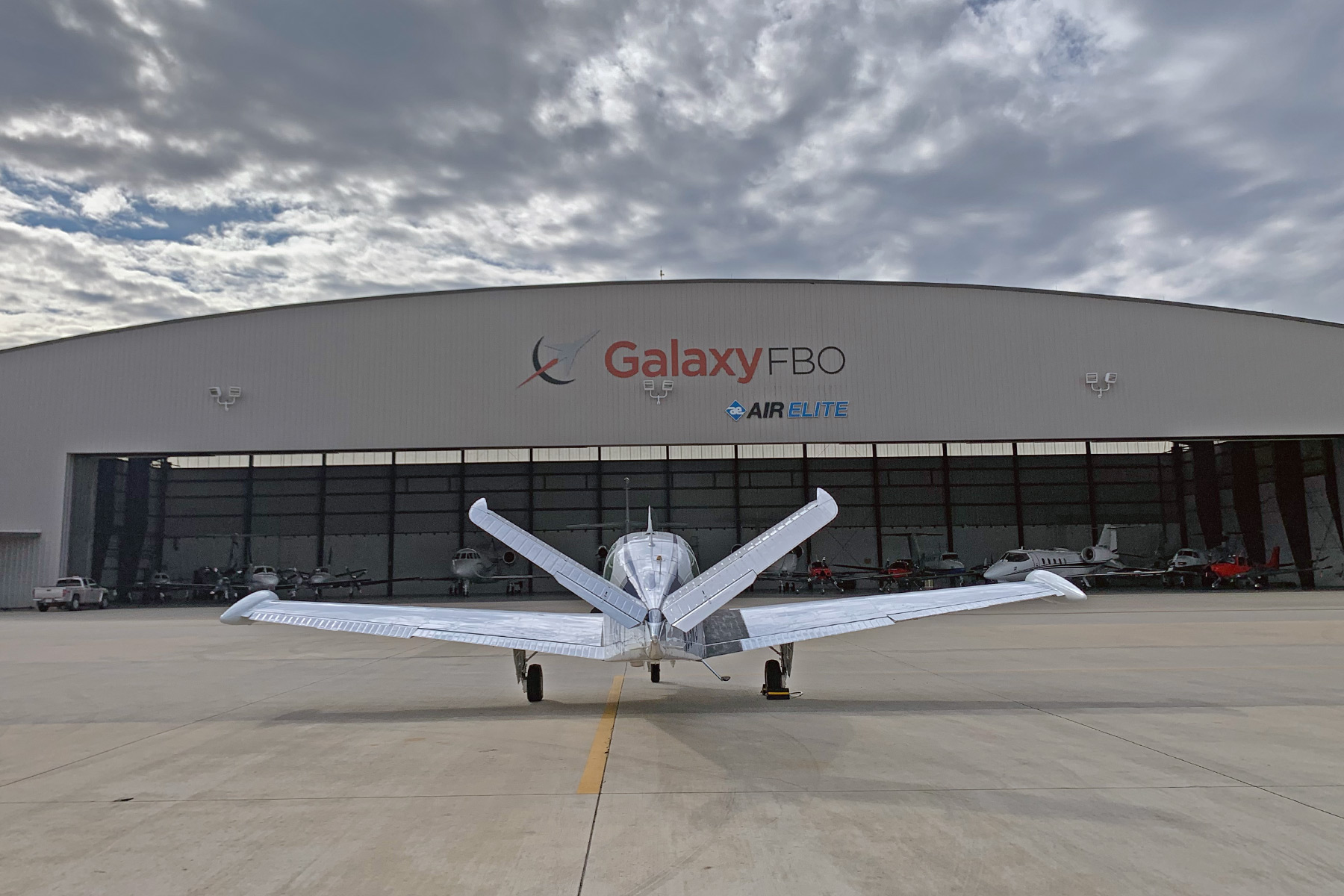 Visit swbonanza.org to become a member of the SWBS