Check out the new Cirrus Vision Jet at the EvolveAir Open House
September 27, 2018
Comments : Comments Off

on Check out the new Cirrus Vision Jet at the EvolveAir Open House
EvolveAir is hosting a special Open House on Saturday, September 29th to showcase its fleet of Pilatus PC-12, Diamond DA62, Cirrus SR22T and the new SF50 Vision Jet.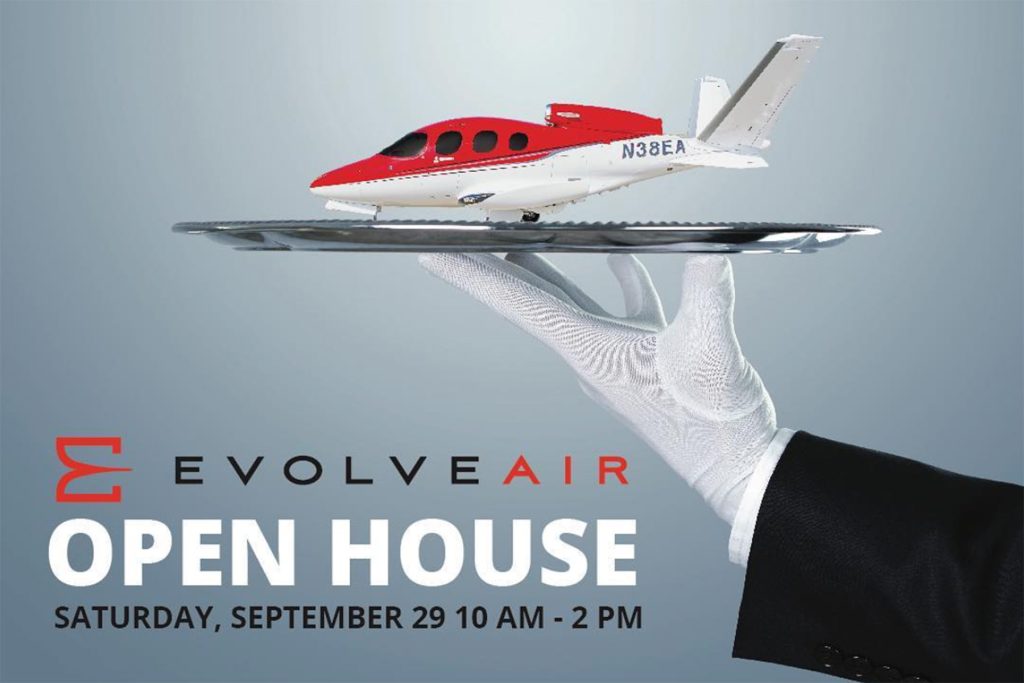 EvolveAir provides an alternative to travel woes by offering a model which enables one to become a shared owner of a fleet of aircraft, an option it believes is much more cost-effective and productive. EvolveAir customers, better known as owners, pay a one-time share price that includes an annual allotment of hours and a monthly service rate that includes all costs associated with owning an aircraft. The EvolveAir model focuses on ownership of award-winning, factory-new aircraft including Cirrus SR22T, the new single-engine Cirrus SF50 Vision Jet, Turbo-prop Pilatus PC 12 NG and the Diamond DA62.
Join EvolveAir on Saturday, September 29th between 10am and 2pm at the Galaxy FBO to discover EvolveAir's new fleet!
Enjoy interactive activities for both kids and adults, including fun giveaways as well as the chance to win one of three exciting getaways:
First Prize
Round Trip to New Orleans in Vision Jet for 4 people
Second Prize
Round Trip to Lake Charles in SR22T for 3 people
Third Prize
Houston Tour in SR22T for 3 people
For more information, and to RSVP, please visit www.evolveair.com/rsvp