Galaxy FBO at Addison Airport now in Operation
November 4, 2022
Comments : Comments Off

on Galaxy FBO at Addison Airport now in Operation
Introducing the New Galaxy FBO at the Addison Airport!
Galaxy FBO's newest location is on the southeast side of the Addison Airport, at the end of Runway 33. The modern, purpose-built facility includes a single-story terminal building with dedicated pilot and passenger lounges, conference rooms and a covered vehicle garage. Three large corporate hangars with turn-key aviation office space and the largest uninterrupted ramp at KADS airport are all a part of the new campus, located just across from the Addison Circle Park for easy access. The Galaxy FBO facility and service quality levels surpassed the World Fuel Corporation's Air Elite Network standards, and features:
A single-story 13,000 square feet FBO building
Three Large Corporate Hangars: Two identical 39,000 +/- square feet hangars and a single 31,000 +/- square foot hangar provide adequate space for aircraft storage, with 28' height and wide door clearance. Additional parking, storage, and office space adjacent to the hangars are also available for lease to prospected aviation related tenants.
Uninterrupted 7 Acre Ramp Space
---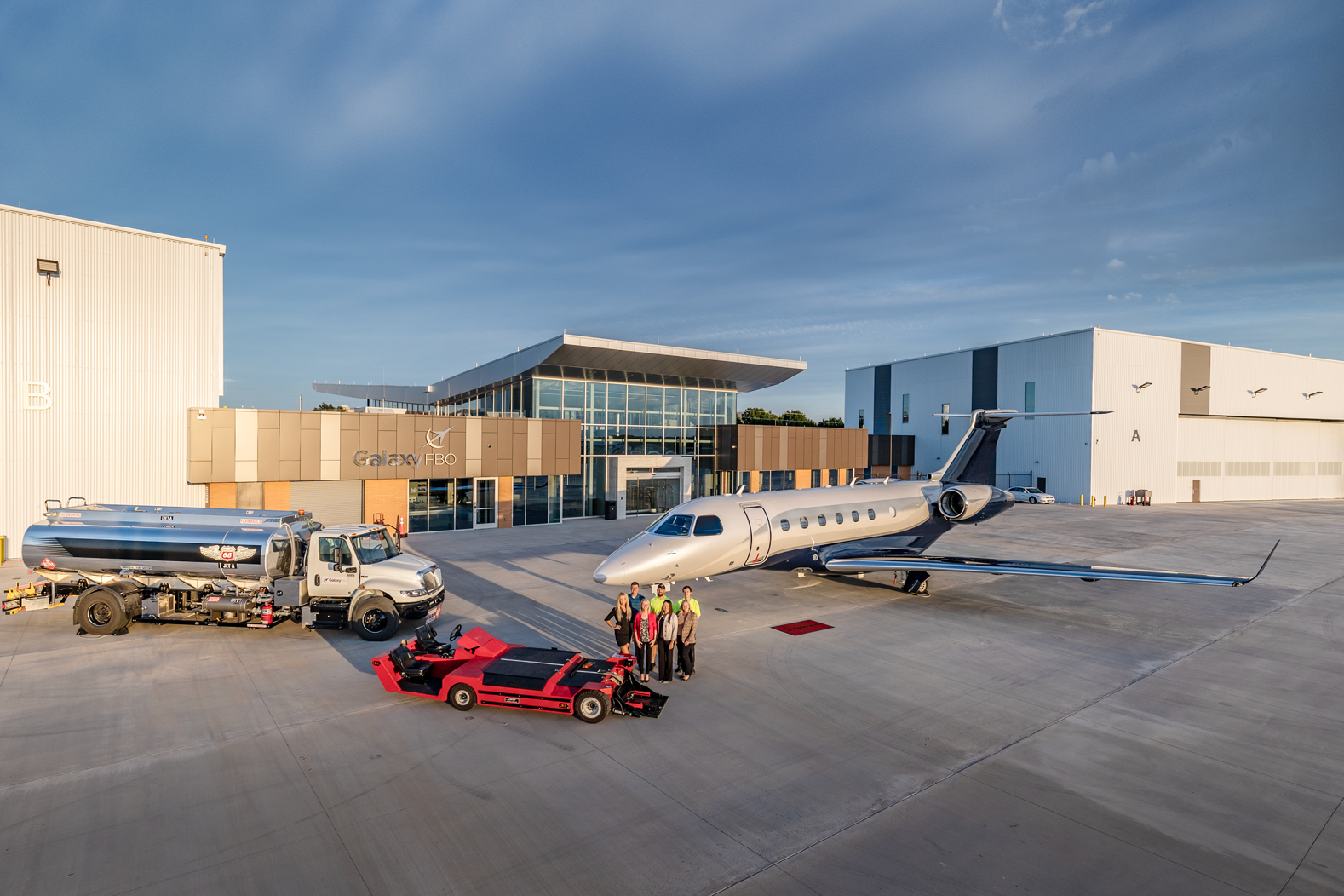 General Manager Jamie Muñoz will oversee a group of National Air Transportation Association (NATA) certified customer service and line service representatives. Mrs. Muñoz has been active in general aviation in the Dallas-Fort Worth for many years, is co-chair for the National Business Aviation Association's Young Professionals council and was a 2020 NBAA Top 40 Under 40 recipient.
 
Quick Facts on Galaxy FBO at Addison Airport:
Address: 15625 Addison Rd. Addison, Texas 75001
Phone: (972) 214-2002
Frequency: 130.00
Hours: 6am to 10pm (24-Hour Service Available Upon Request)
Amenities: Wi-Fi (in facility & on ramp), Lav / Water / GPU Services, Flight Planning and Conference Rooms, Crew Lounge with Snooze Room and Showers. Complimentary Crew Cars, Go Rental cars on site.
---