Girls in Aviation Day
September 24, 2022
Comments : Comments Off

on Girls in Aviation Day
Galaxy FBO Addison Team Attended the Women in Aviation's North Texas Chapter for Girls in Aviation Day (GIAD).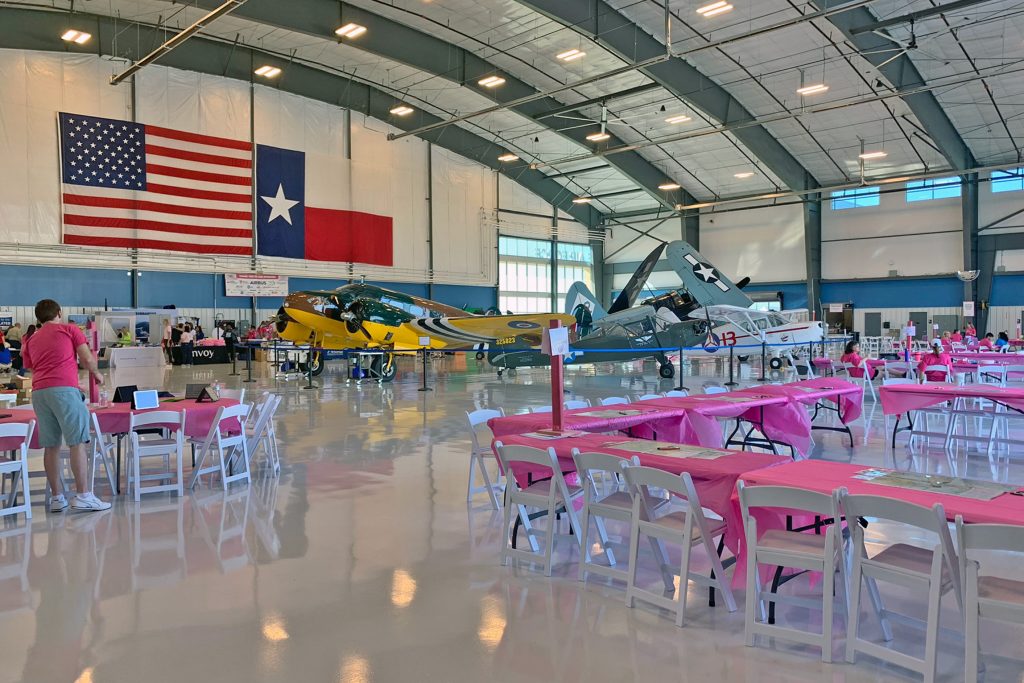 The day-long educational event was held on September 24, 2022 at the Henry B. Tippie National Aviation Education Center located at Dallas Executive Airport (KRBD). Over a thousand attendees enjoyed a day filled with fun and informative learning with aviation professionals. Event activities included flight simulators, aviation phonetics, build-a-helicopter, and more!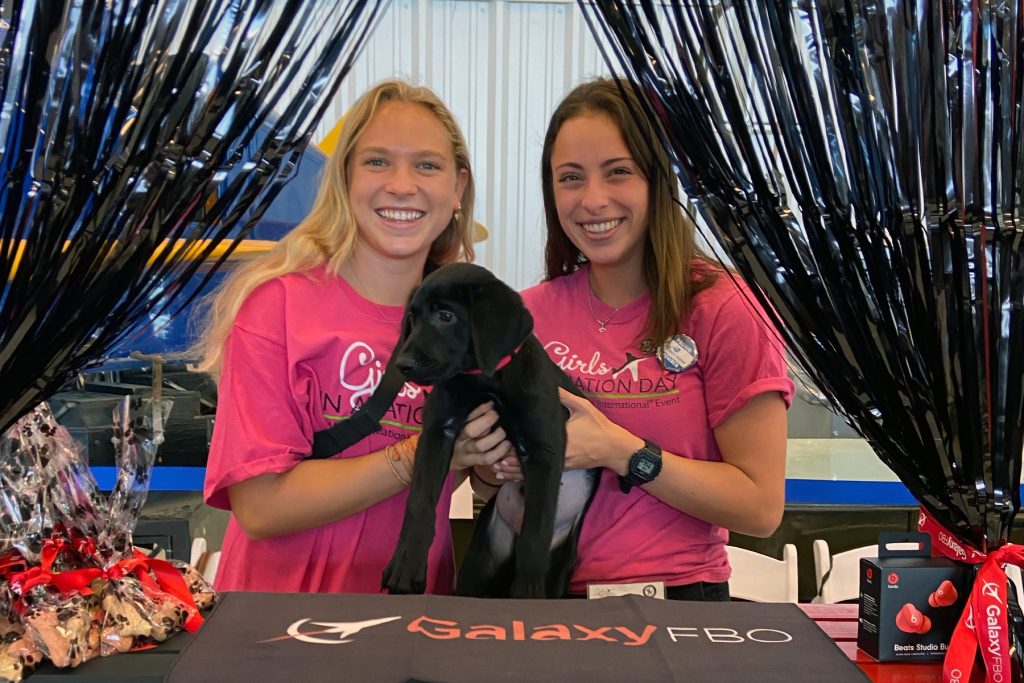 Galaxy FBO booth was the talk of the event, featuring a "Smooch the Pooch" puppy kissing booth with main attraction Labrador Retriever Waylon. Our Addison team was able to talk to young aviation enthusiast to educate them about Fixed Base Operations, and how women play a big role in general aviation on the ground; from line services to customer relations.
Women in Aviation International is a nonprofit organization dedicated to the encouragement and advancement of women in all aviation career fields and interests. For more information, visit waintx.org