Twin & Turbine Magazine: "Honey, I think we found a home."
February 1, 2023
Comments : Comments Off

on Twin & Turbine Magazine: "Honey, I think we found a home."
Twin & Turbine magazine recently covered Galaxy FBO's new Addison facilities.
David Miller has owned and flown a variety of aircraft from turboprops to midsize jets for more than 50 years. With 6,000-plus hours in his logbook, David is also a contributing writer for the Twin & Turbine magazine. David also happens to be our first tenant at our new Addison Airport facilities. After many years in and around Dallas–Fort Worth, David lands his Citation Mustang to be based in the Addison Airport. He was welcomed with a water cannon salute to his new 'home-base' by the Town of Addison Fire Department's new Aircraft Rescue and Fire Fighting (ARFF) back in October 2022.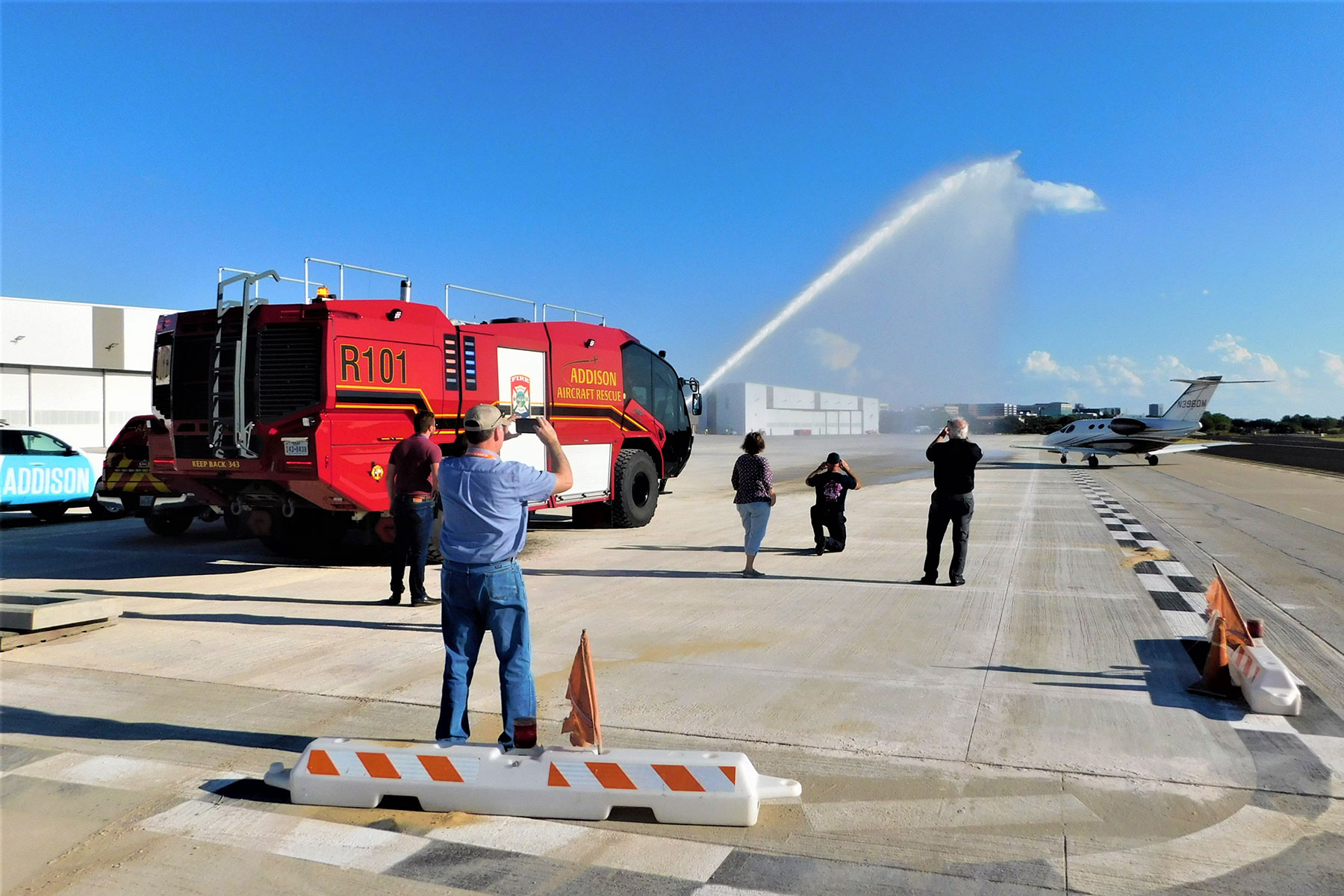 Jokingly, I told the general manager Jamie Munoz that I should get a full water cannon salute as the first tenant. As I turned off the active runway on October 12, I noticed several fire trucks and airport police cars on the Galaxy ramp. "Did I just land gear up?" I asked myself. As we rolled past the fire trucks to a small crowd of cheering people, our Mustang was doused with ceremonial water.
David has captured his experience with Galaxy FBO Addison on a special article in the Twin & Turbine magazine's February 2023 issue. To read his review, visit twinandturbine.com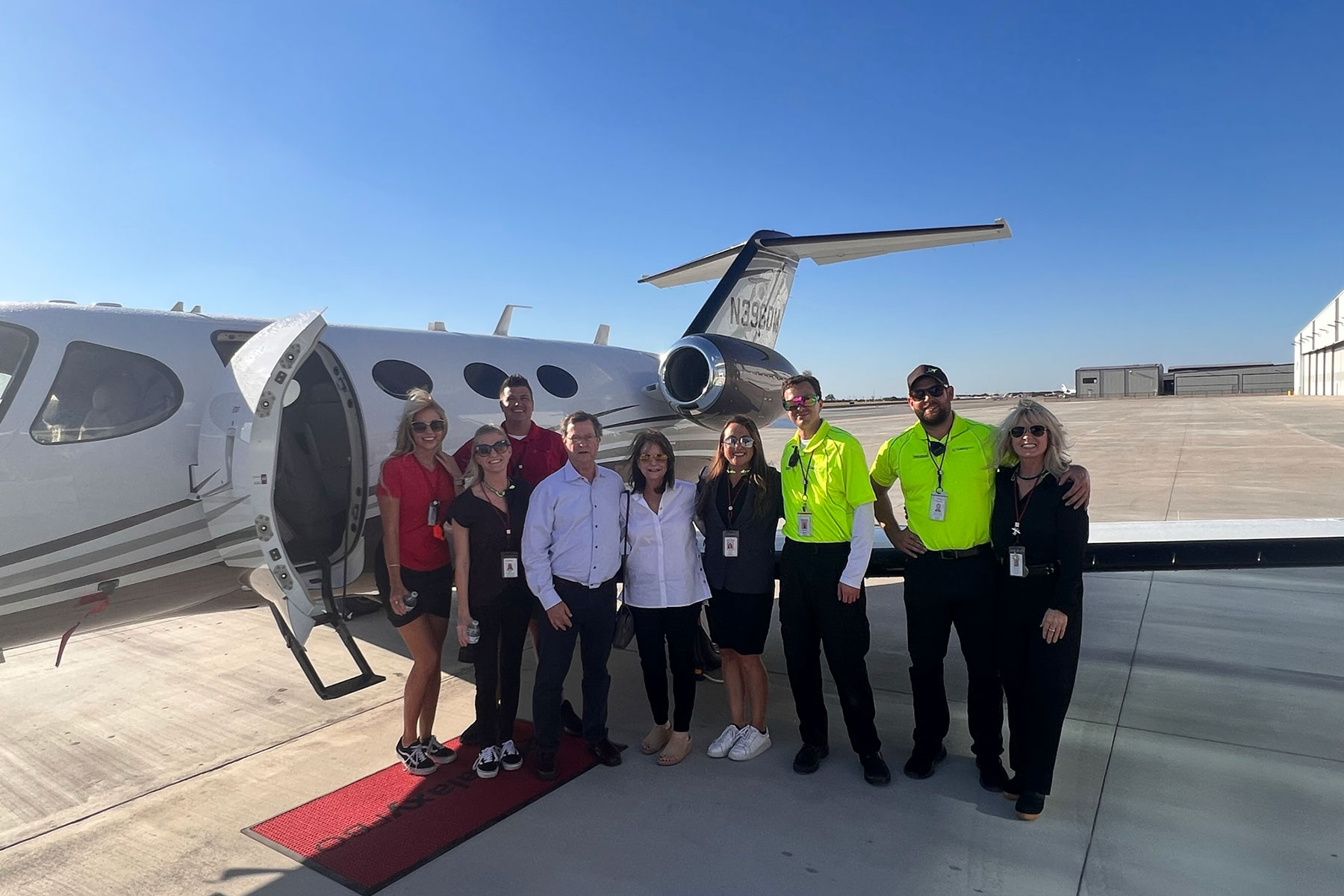 We're honored to welcome Mr. Miller and his Citation Mustang be a part of our 'family'.