Leadership Montgomery County
October 3, 2013
Comments : Comments Off

on Leadership Montgomery County
Although not 100% ready (yes, unfortunately our large motorized presentation screen and projector is MIA), we're happy to host over 50 attendees for the Leadership Montgomery County (LMC).
Lunch speaker was Larry Foerster (Montgomery County Historical Commission). Lunch was provided by the Black Walnut Cafe.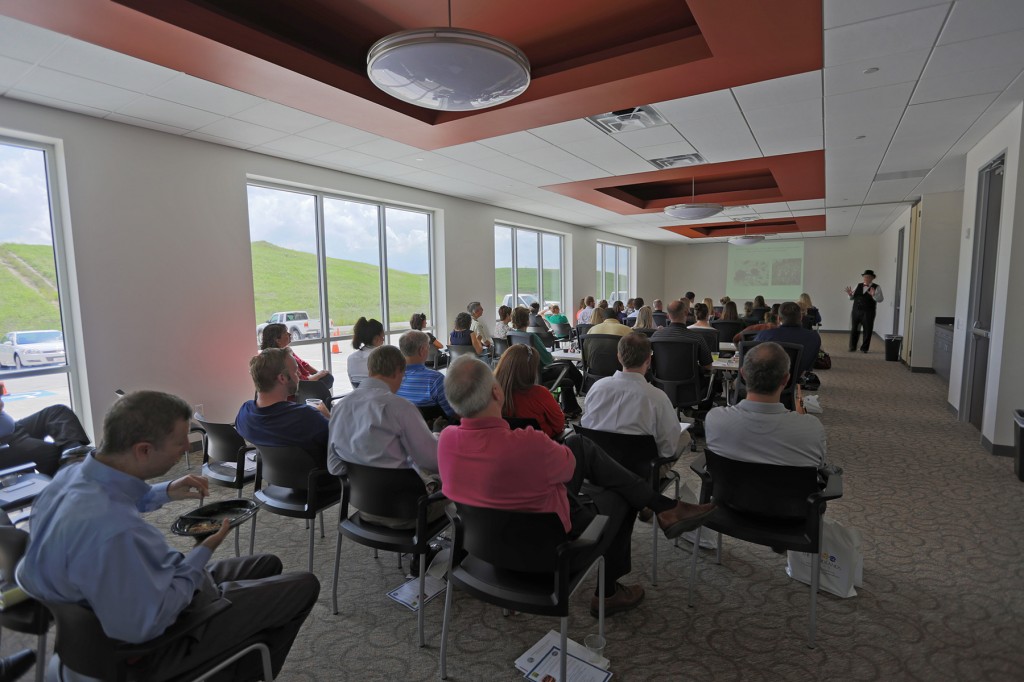 Leadership Montgomery County (LMC) is a 501 (c) (3) nonprofit organization, dedicated to developing and enhancing current and future leaders of Montgomery County.  LMC is a joint project of the Greater Conroe/Lake Conroe Area Chamber of Commerce and the South Montgomery County Woodlands Chamber of Commerce.