Our Most Unique Visitors in 2019
December 26, 2019
Comments : Comments Off

on Our Most Unique Visitors in 2019
In 2019, Galaxy FBO had many arrivals & departures at Conroe North Houston Regional Airport, and we wanted to put a short list of our most unique visitors.
---
SAAB 340B CARGO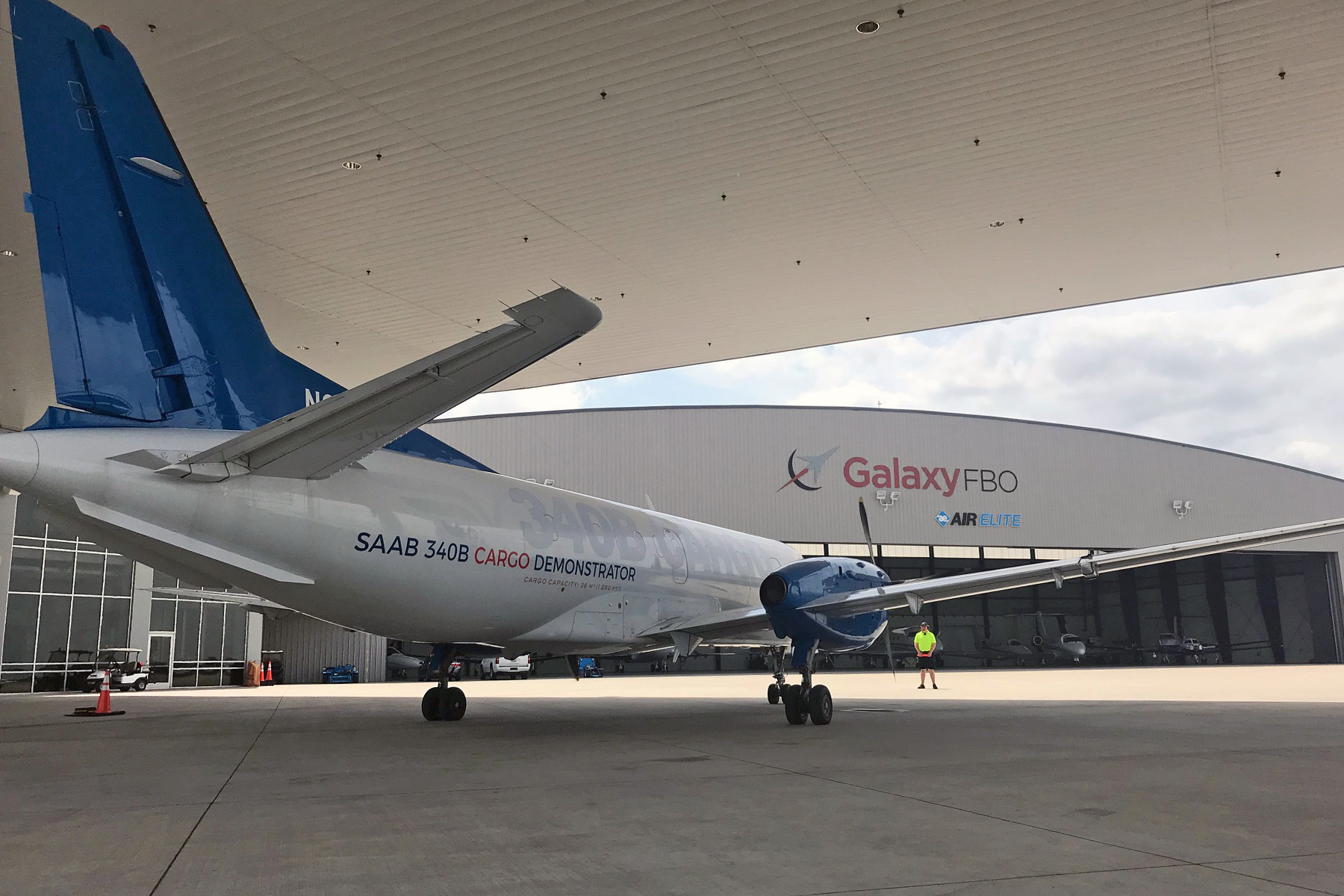 The Saab 340 is a Swedish twin-engine turboprop aircraft designed and initially produced by Saab AB and Fairchild Aircraft. It is designed primarily as a regional airliner to seat 30-36 passengers and conducted its maiden flight back in January 1983. This SAAB 340B Cargo Demonstrator aircraft visited Galaxy FBO.
---
PILATUS PC-6 PORTER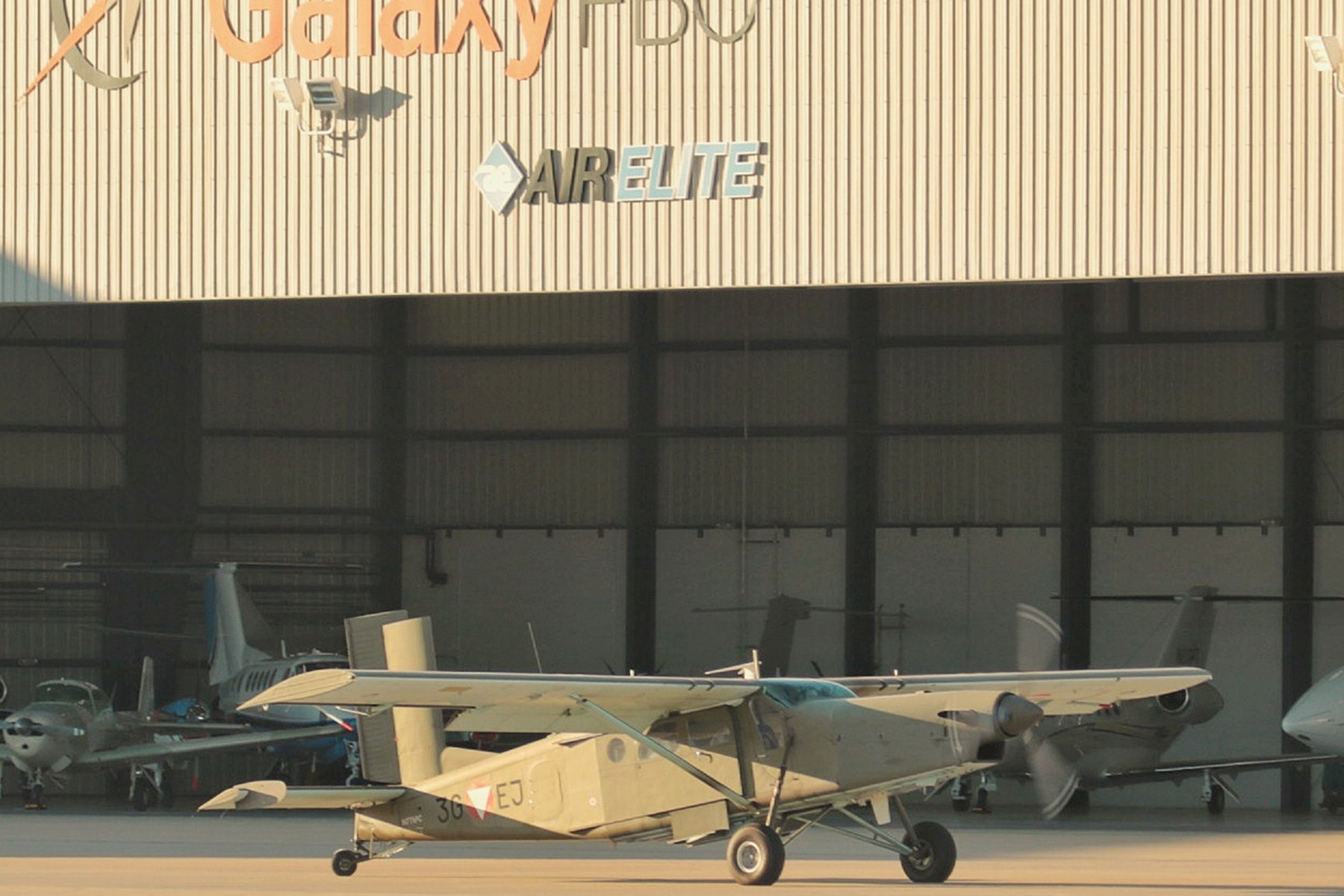 The Pilatus PC-6 Porter is a single-engined short take-off and landing (STOL) utility aircraft designed by Pilatus Aircraft of Switzerland. First flown in 1959 and after around 600 deliveries in six decades, Pilatus has ceased production of the PC-6 Porter earlier in 2019. This unique color combination visited the Conroe North Houston Regional Airport, and enjoyed the 7,501 feet long runway, in which it only needed less than 1,500feet for landing and take-off.
---
AERO L-159E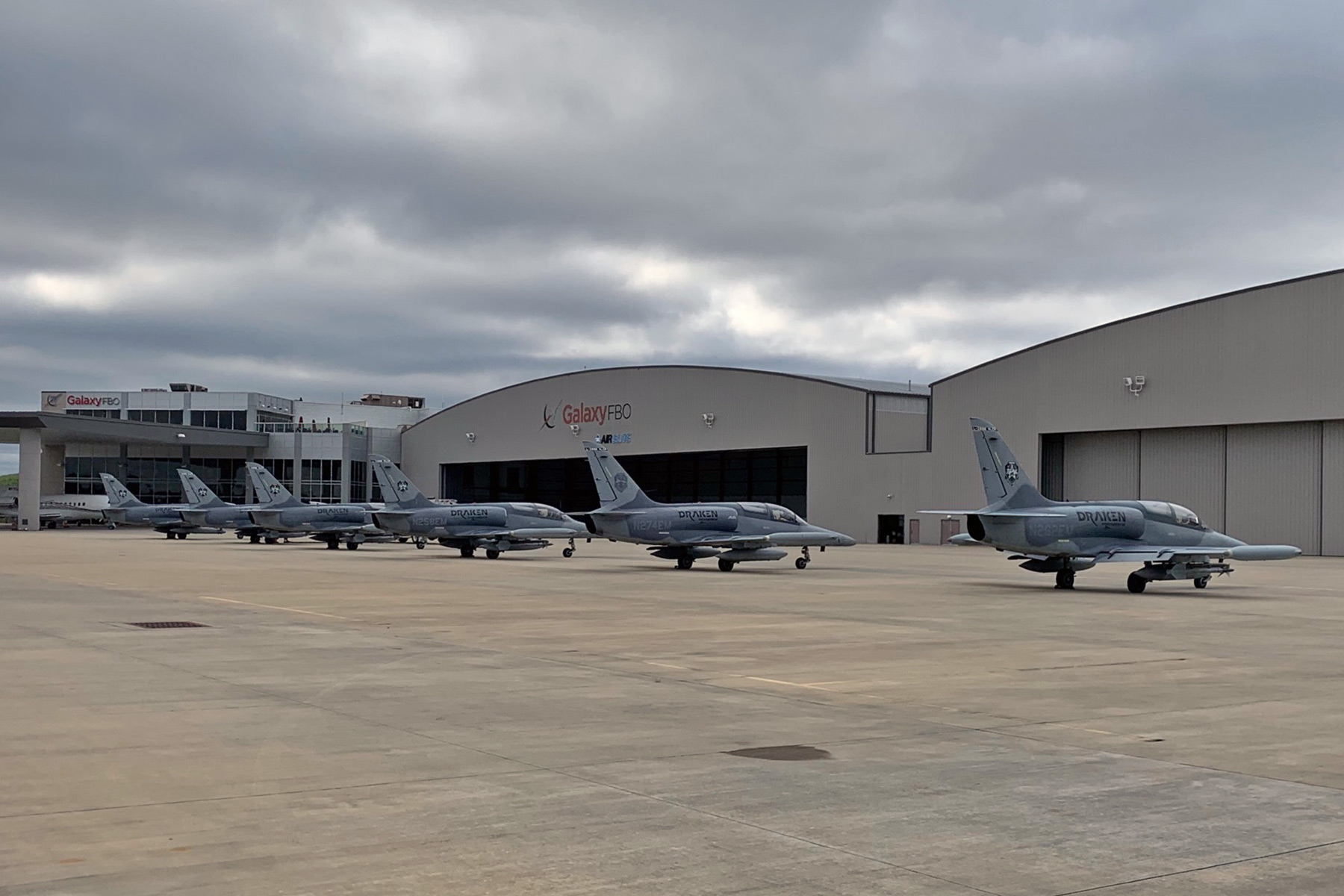 A set of Draken International Aero L-159E aircraft visited us for a quick fuel stop, as they are flying to their next tactical mission from their base in Florida.
---
1968 SIKORSKY S-64E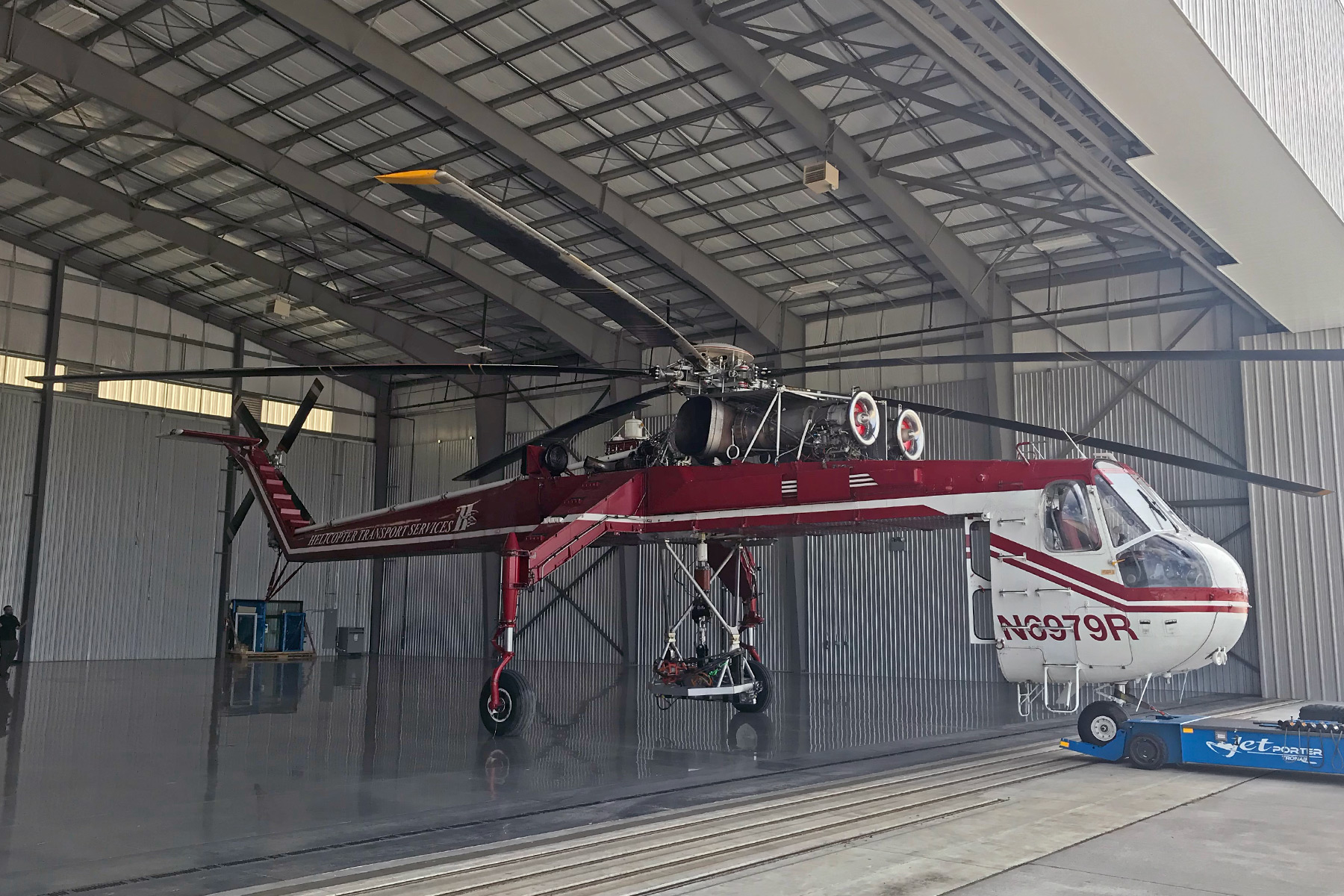 This Sikorsky S-64E Skycrane twin-engine heavy-lift helicopter with its six-blade main rotor, utilized our hangars while conducting air-lift operations for the Helicopter Transport Services' North Houston based operations.
---
DYKE JD-2 DELTA
---
T-45 GOSHAWK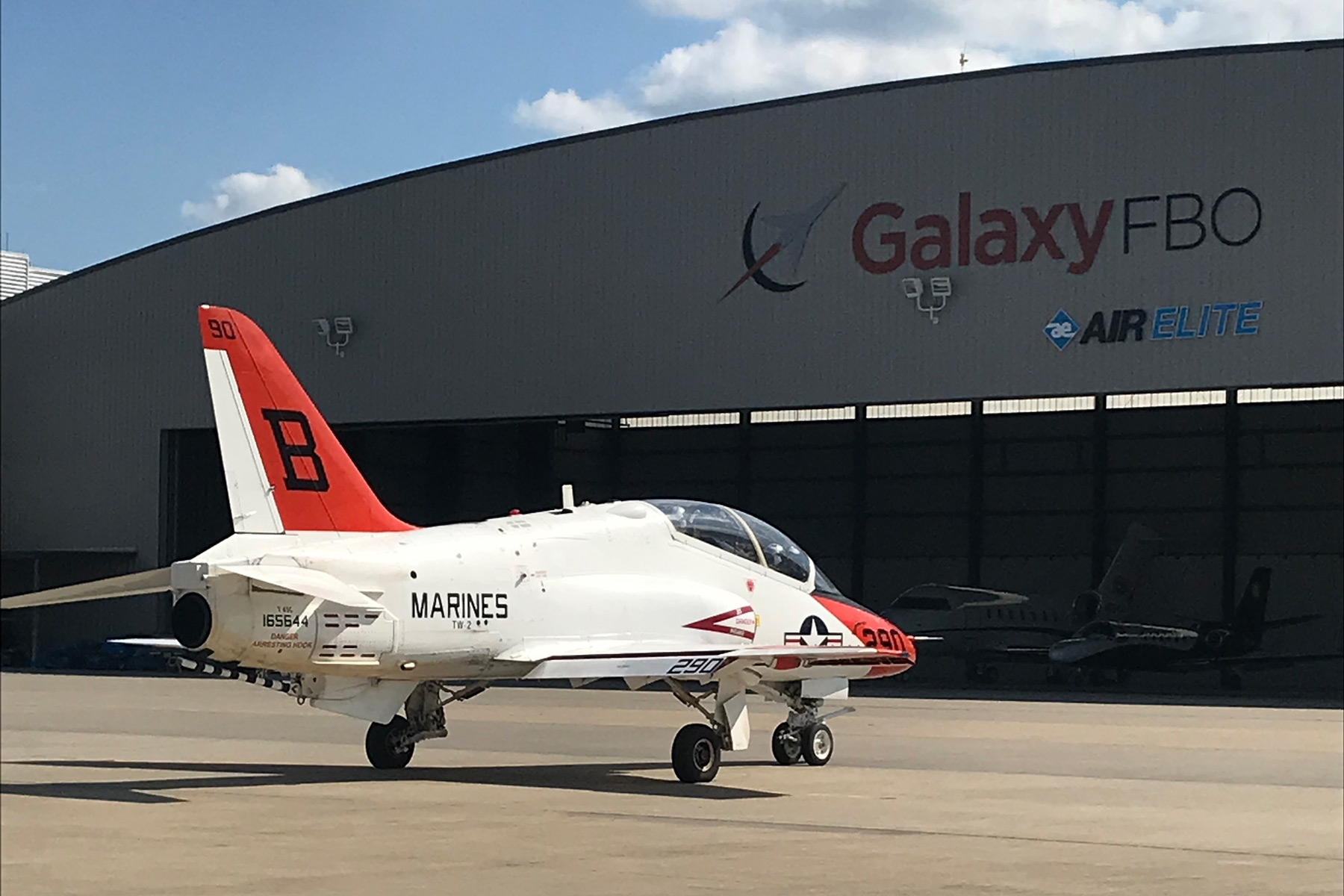 The McDonnell Douglas T-45 Goshawk is a highly modified version of the British BAE Systems Hawk land-based training jet aircraft. The T-45 has been used for the Navy/Marine Corps Student Naval Aviator strike pilot training program with Training Air Wing One at Naval Air Station Meridian, Mississippi, and Training Air Wing Two at Naval Air Station Kingsville, Texas.
---
DASSAULT FALCON 900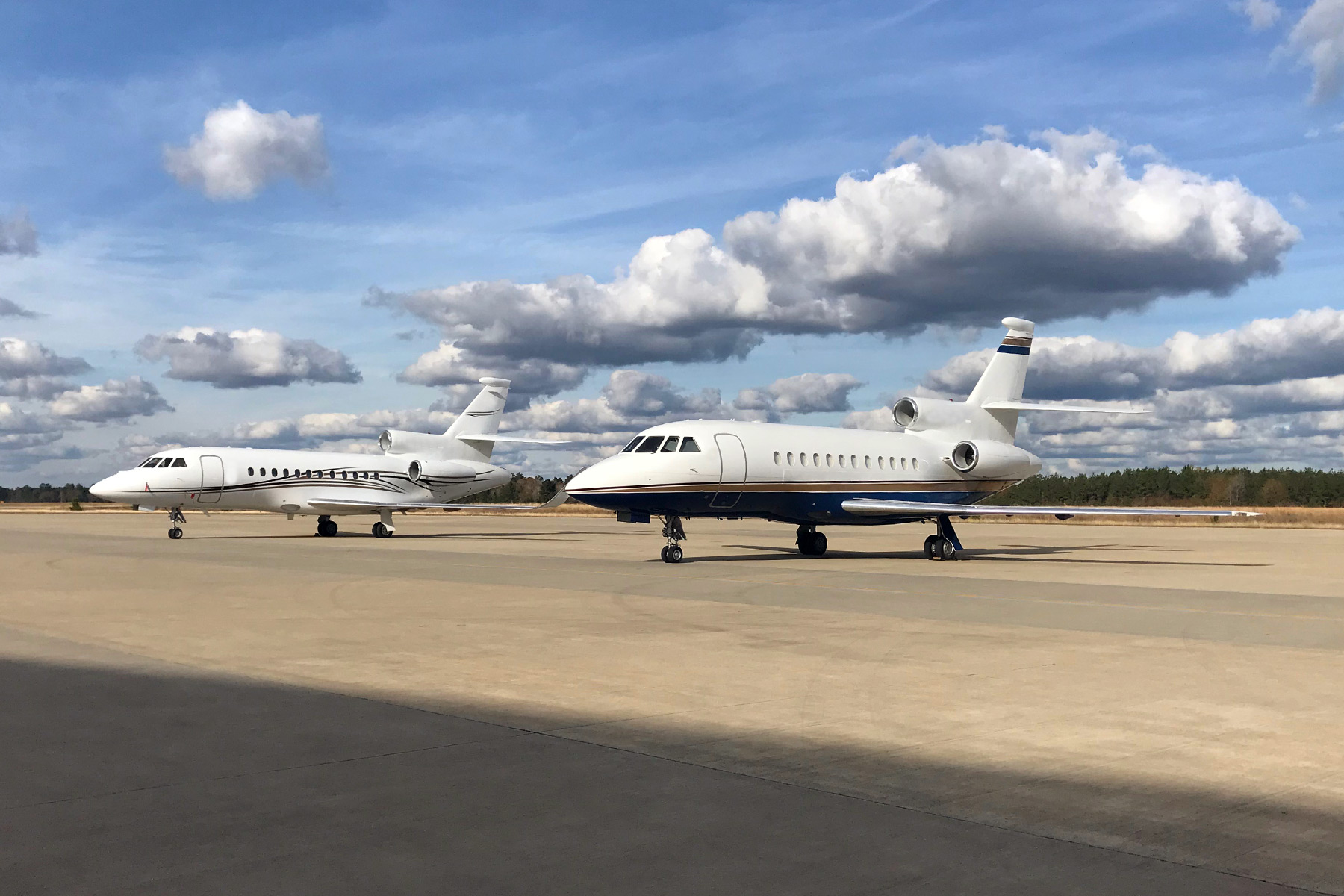 Seeing one Falcon on our large ramp is a treat, but when we line-up two – now that's a party!
---
H-47 CHINOOK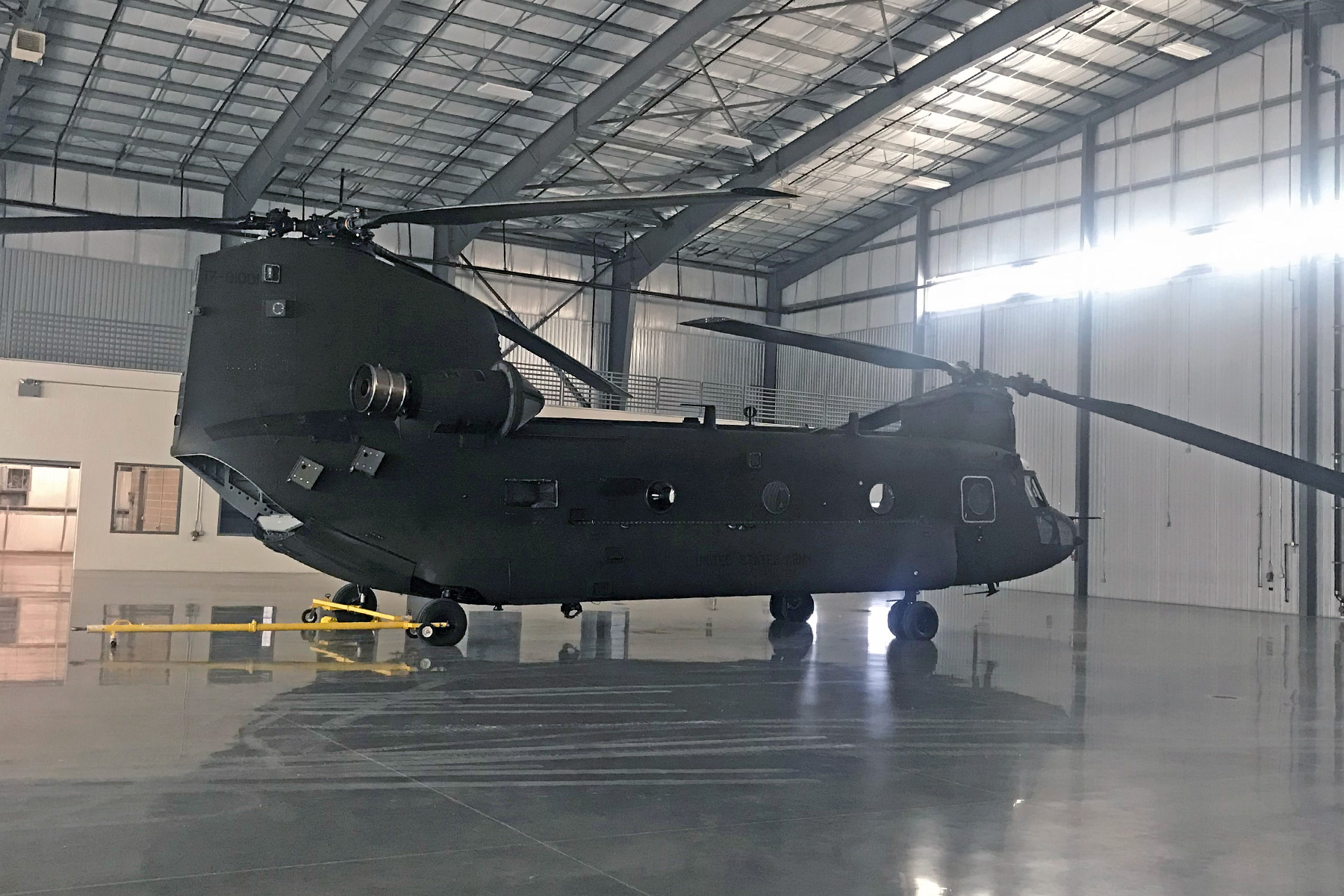 While it's not so uncommon to see a big helicopter like the H-47 Chinook at the CXO Airport, this one was fresh from the Boeing factory and stayed overnight as 'transient' on its ferry flight to its military base.
---
TECNAM P2006T
The Costruzioni Aeronautiche Tecnam P2006T is the lightest twin-engined certified aircraft available, and is a four-seat aircraft with fully retractable landing gear and liquid-cooled Rotax engines that can run on 92 octane unleaded automotive gasoline as well as 100LL.
---
RANGING BULLS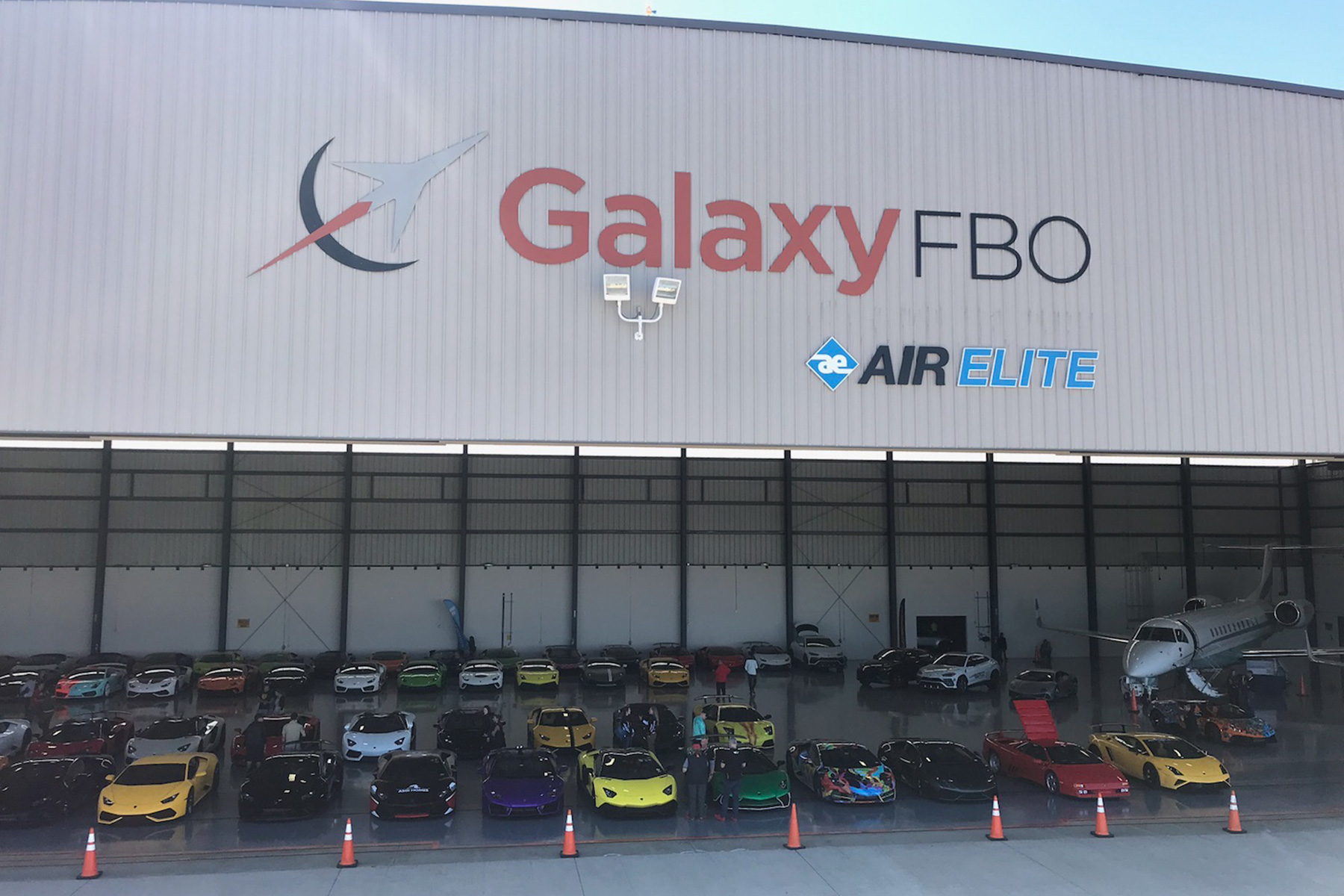 Yes, not-an-aircraft but these bulls technically have more power than many aircraft that visits the Galaxy FBO! We were honored to host another Lamborghini Festival in 2019.