Wings of Rescue Flies Over a Hundred Dogs to North
December 9, 2022
Comments : Comments Off

on Wings of Rescue Flies Over a Hundred Dogs to North
Over a hundred dogs from the Montgomery County Animal Shelter, were put on a flight to Delaware through a nonprofit group Wings of Rescue, in partnership with The AmerisourceBergen Foundation and the Montgomery County Judge Mark Keough.
The Wings of Rescue help save pets from overcrowded shelters as well as disaster zones, transfer them to states up north with empty kennel space. The lucky pets transported from Texas on December 9th, already found new homes through the mega adoption event hosted by the Brandywine Valley SPCA (Society for the Prevention of Cruelty to Animals).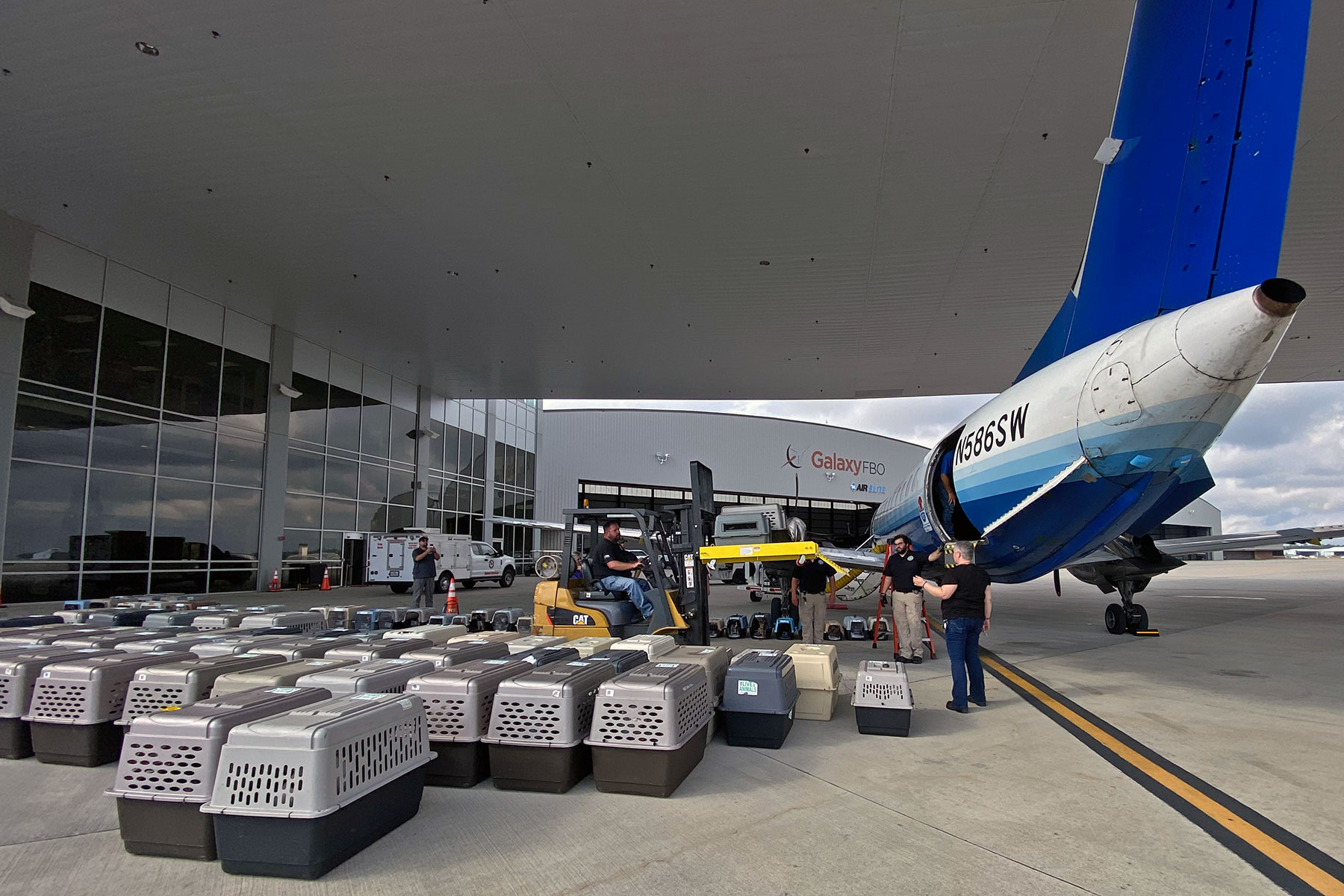 Galaxy FBO CXO team along with other volunteers and County Judge Mark Keough, helped load up the Embraer EMB-120ER cargo plane, before its three-and-a-half-hour flight to Dover Air Force Base Airport (DOV).
For more information on Wings of Rescue, check out wingsofrescue.org or visit the Montgomery County Animal Shelter located at 8535 SH 242 in Conroe, Texas near The Woodlands.
Since its inception at the Conroe North Houston Regional Airport (CXO), Galaxy FBO has helped many humanitarian flights; including for Operation Pets Alive and Hank's Flights.
'Around the Table with Animal Advocates'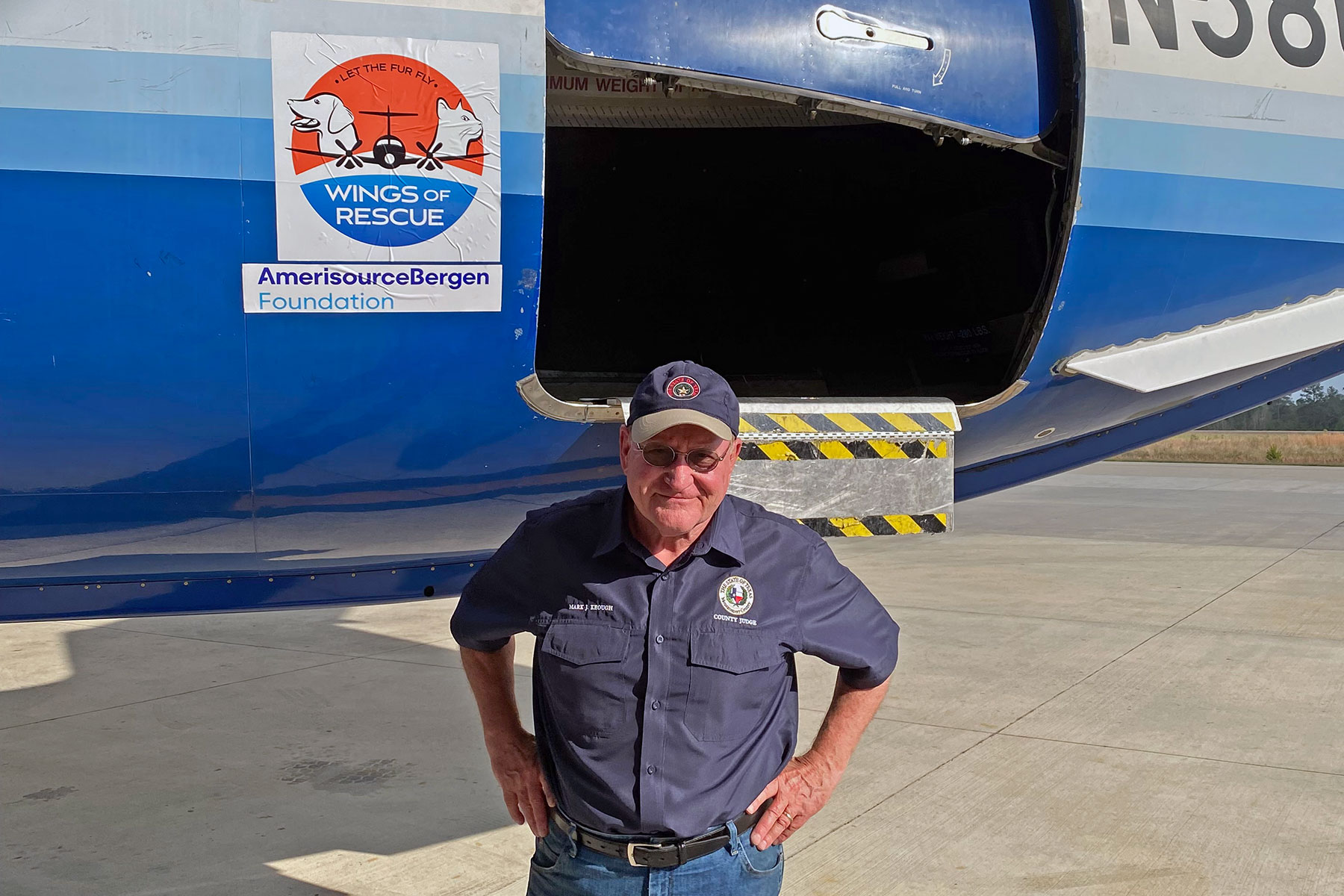 Montgomery County Judge Mark Keough was recently featured in a round-table discussion hosted by the Houston NBC KPRC-TV for his efforts combating the crisis at the local Animal Shelters. According to data, Texas leads the nation in animal shelter deaths, as for every 10 dogs that enter an animal shelter, only four are adopted. Click here to learn more.