2016 Holiday Gift Guide
November 19, 2016
Comments : Comments Off

on 2016 Holiday Gift Guide
It's finally here – the end of 2016 is very near! Let's now focus on finding the perfect gift for the Aviation Enthusiast – or as we call them the AvGeek – on your Christmas Shopping List. Check out our 3rd Annual Gift Guide to find a selection of aviation related gifts that your loved ones would love to find under the tree. Galaxy FBO wishes everyone Safe Travels this Holiday Season!
Galaxy FBO Limited Edition CXO T-Shirt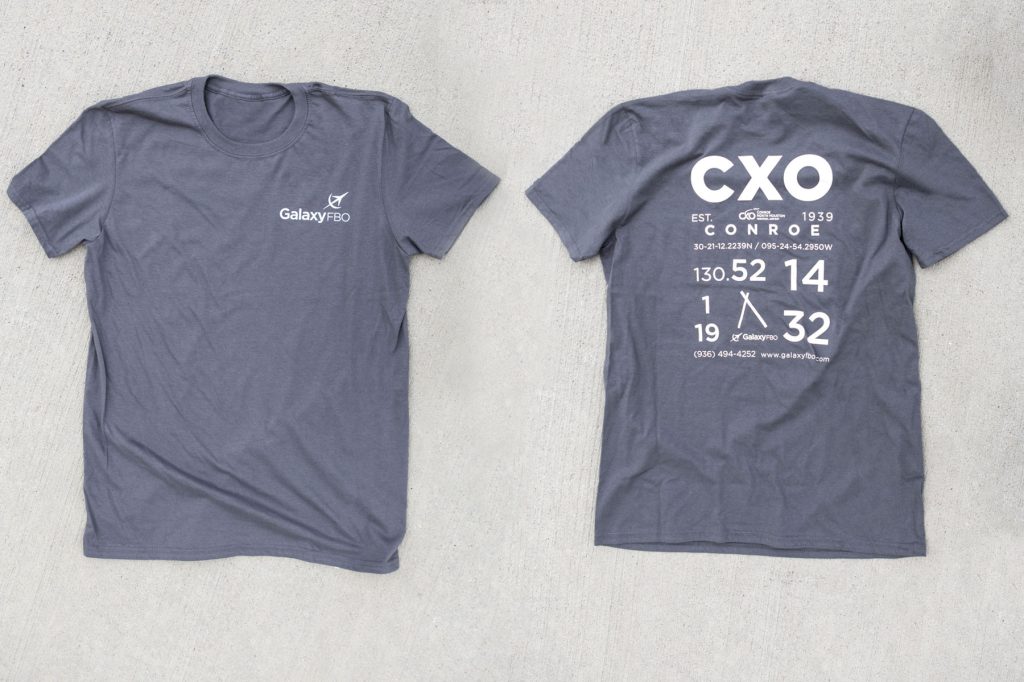 Our first-ever Limited Edition CXO Airport T-Shirt. Sizes Small to XL. You can purchase one for only $15 or it's free with Fuel Purchase* at Galaxy FBO!
* Some restrictions apply, please see your friendly Customer Service Representative at Galaxy FBO for details.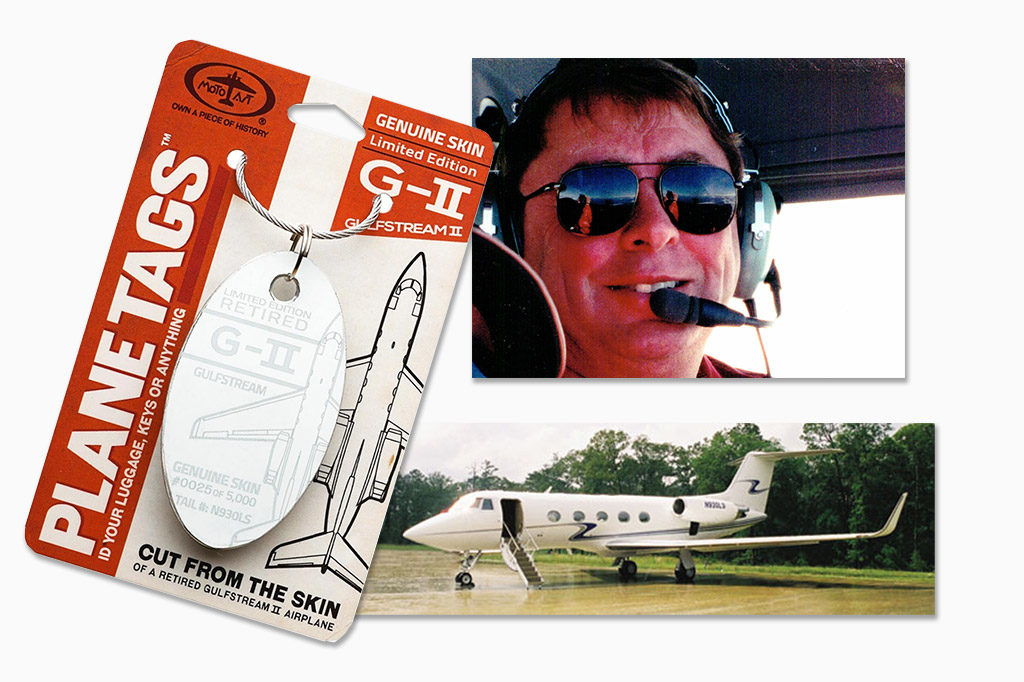 The Gulfstream II (G-II) is Grumman's first ever Business Jet, made its maiden flight 50 years ago on October 2nd, 1966. The company was renamed Gulfstream in 1978 and 256 GIIs were ever produced by the company.
CXO Airport has seen many Grumman / Gulfstream Aircraft over the years. Now you have a chance to purchase a piece of history, a special "PlaneTag" from an actual fuselage of a particular GII aircraft that was based at CXO Airport. The Woodlands native John Wing and his son Brian Wing founded Wing Aviation, an Aircraft Management & Charter Company with major interests in Conroe. John Wing's love of aviation lasted his lifetime, he encouraged new pilots and served as a director and Vice Chairman of Embry-Riddle Aeronautical University. The Gulfstream GII N930LS (Serial 133) was once owned by John Wing and based at CXO Airport. The limited edition PlaneTags are $39.95, for more information visit PlaneTags.com.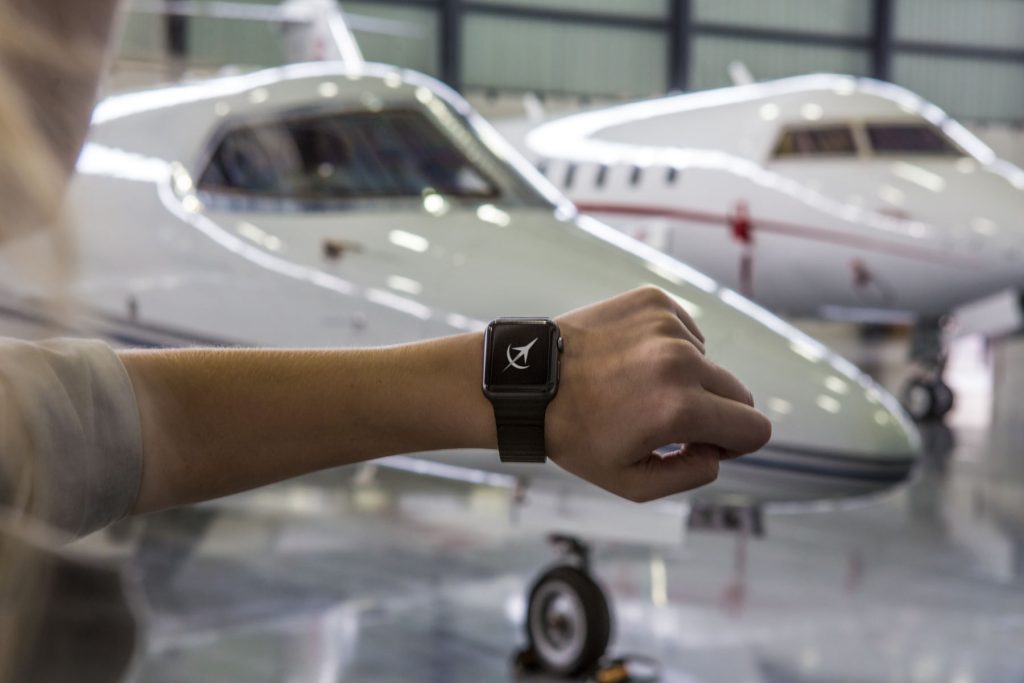 Built-in GPS, lightning-fast dual-core processor, and a display that's two times brighter than before: Apple Watch Series 2 is a popular smartwatch that should be in your Gift List this holiday season. Several aviation and weather companies, including our favorite electronic flight bag app ForeFlight designed Apple Watch compatible apps that incorporates cool features. Check out Sporty's Pilot Shop iPad Pilot News for a quick rundown of aviation apps!
It's been quite the season for drone enthusiasts, with many new drones announced with new features. The new DJI Mavic Pro which folds up into a cute little rectangle, features a 4K camera stabilized by a 3-axis gimbal, automated flight features like collision-avoidance and precision hovering. Flight time is 27 minutes, and can exceed 40 mph in "Sport" mode. Although it's only 1.5 pounds, the Mavic Pro still too heavy to fly without registering it with the feds. The FAA insists on knowing about any drone heavier than 0.55 pounds.
Airport pavement markings and signs provide information that is useful to a pilot during takeoff, landing, and taxiing – and they can also be used as decor pieces in any household! Sportys.com has many to choose from, prices starting only at $12.95.
Sully: Miracle on the Hudson
On January 15, 2009, Captain Chesley "Sully" Sullenberger made an emergency landing in New York's Hudson River after US Airways Flight 1549 was hit by a flock of geese. Miraculously, all of the 155 passengers and crew survived the harrowing ordeal, and Sullenberger became a national hero. The movie directed by Clint Eastwood released on September 9, 2016 features Tom Hanks as Captain Sully. You can purchase Sully, the movie on DVD/Blu-Ray on December 20th. Make sure you read the "The New Sully Movie: How Accurate?" article by Eric Auxier, an Airbus 321 captain and a columnist for the Airways Magazine to lead the discussions with Avgeeks on Hollywood myth vs. the cold, hard facts.
Jeffrey Milstein is a photographer, architect, graphic designer, and pilot. Milstein's photographs have been exhibited and collected throughout the United States and Europe. Often it takes an artist to show us that the familiar is in fact truly remarkable. Jeffrey Milsteins' elegant photographs of commercial airliners have quickly become contemporary icons. You can purchase this Hardcover book at Amazon.com for $41.49.
LEGO City Airport VIP Service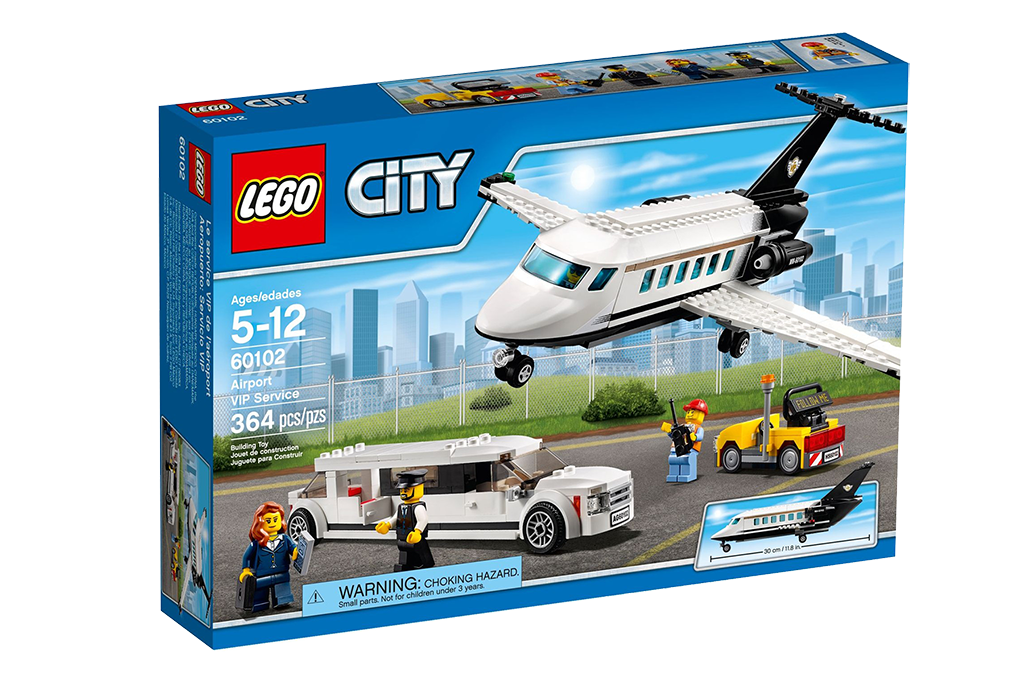 Prepare for takeoff with LEGO® City's Airport VIP Service, featuring a private jet with accessible interior and turning nosewheel, a stretched limo, plus an airport service vehicle with follow me sign! Hope this private jet visits the Galaxy FBO sometime soon! Includes 4 minifigures: a businesswoman, pilot, limousine driver and line service technician for only $49.99. Visit Lego.com for details.
NFL Season is in full swing, and Houston is hosting the Super Bowl LI in 2017! This gift idea may not be aviation related, but the Wilson's new X Connected Football offers many technology features to satisfy any 'tech-geek' in your list! In fact, this official size ball has more sensors than some of the single engine aircraft still able to fly! The $199.99 Wilson X Connected Football measures distance, speed, spiral efficiency, and catch/drop thanks to an undetectable sensor that connects the ball to the Wilson X app. Visit wilson.com for details.