2015 Holiday Gift Guide for Aviation Fans
December 4, 2015
Comments : Comments Off

on 2015 Holiday Gift Guide for Aviation Fans
It's the most wonderful time of the year! They say it's not the gift, the thought that counts- but when you need to find the perfect gift for the aviation enthusiast (a.k.a AvGeeks), here is our 2015 list we put together.
Official Aircraft Merchandise
Chances are your pilot is brand-loyal to his/her favorite airplane. Did you know that most aircraft manufacturers offer official/licensed apparel and other gifts? Here is a list we put together for you:
Black Walnut Café Gift Cards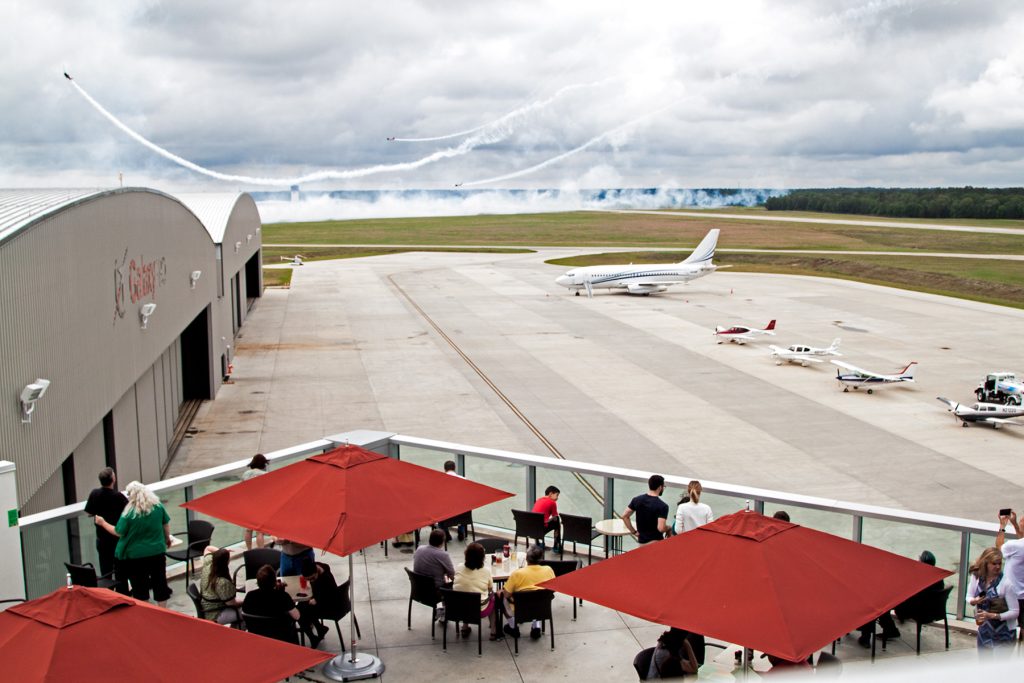 A little holiday give & take, does some very merry mouthfuls make… The Black Walnut Café, located on the top floor of Galaxy FBO, is a unique experience where you can have breakfast, brunch or lunch overlooking the Runway 14-32. If you purchase a $50 gift card until December 24th, you will also receive a $10 bonus gift card. Visit any of the 7 Houston area Black Walnut Café locations this December to pick up a special gift card. Visit www.blackwalnutcafe.com for more information.
Whether you are looking for a new headset, flight bag or even an online flight course for your pilot; Sporty's Pilot Shop is a great resource for your holiday shopping! Click here to check out the Sporty's Pilot Shop Gift Guide.
For unique aviation themed gift ideas, check out the Sporty's Wright Bros website; you'll find everything from Wooden Propellers (good luck gift wrapping that!) to A-10 Warthog 30mm Shell Flask! Click here to visit the Sporty's Wright Bros. website.
CafePress is an online marketplace, where you can find unique apparel designed & offered by various artists all around the world. Click here to check out their Aviation Collection.
Bet your pilot is really into taking photos of his own aircraft, why not offer him a different perspective in capturing that great moment inside or outside the hangar? There are many options for drones nowadays, but Parrot offers an affordable Bebop which is quite a user friendly. Click here to check out their complete line of Bebop Drones.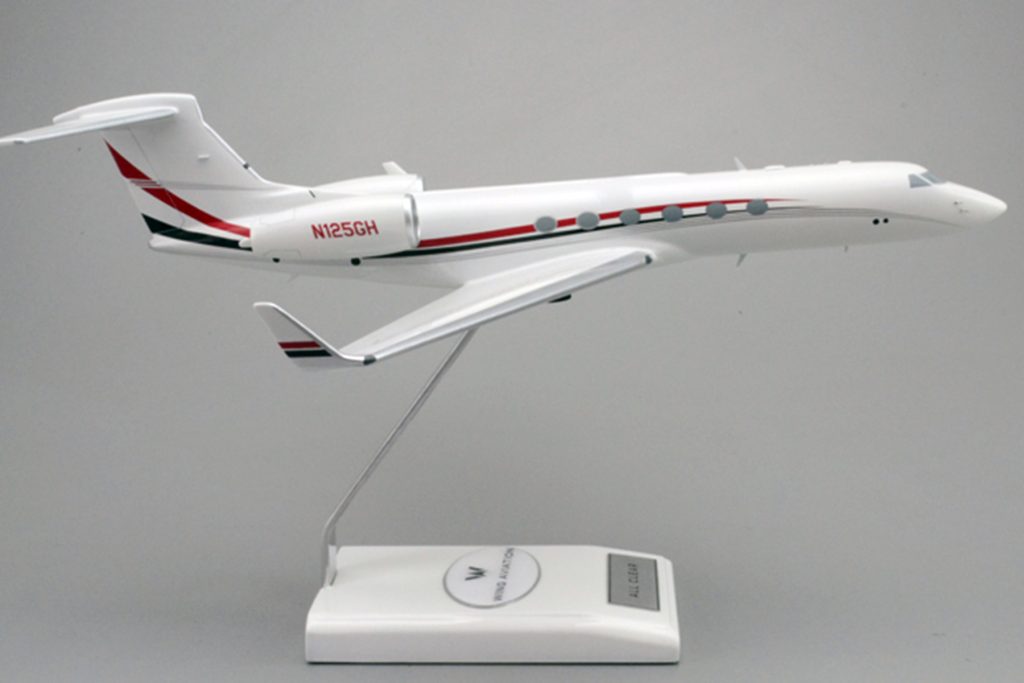 Factory Direct Models offer custom aircraft models. You can request a custom livery on an exact aircraft you have in mind. For example, check out the above photo of the Gulfstream GV model, that was ordered by Wing Aviation, an Aircraft Management Charter company. The model was customized to look identical to the actual Gulfstream aircraft. Visit www.factorydirectmodels.com for more information.
When it comes to Avionics, your pilot sure knows the Garmin products. Garmin also offers a unique wrist watch, the D2 Pilot Watch, designed to be as sophisticated in style as it is in function. It's the first pilot watch to help you in-flight, boasting a high-sensitivity WAAS GPS receiver, altimeter with adjustable baro setting, and 3-axis compass. It has a domed lens to make the screen easy to read in direct sunlight, and a brilliant orange backlight for night flights. Click here to visit the Garmin Online Store to order yours today!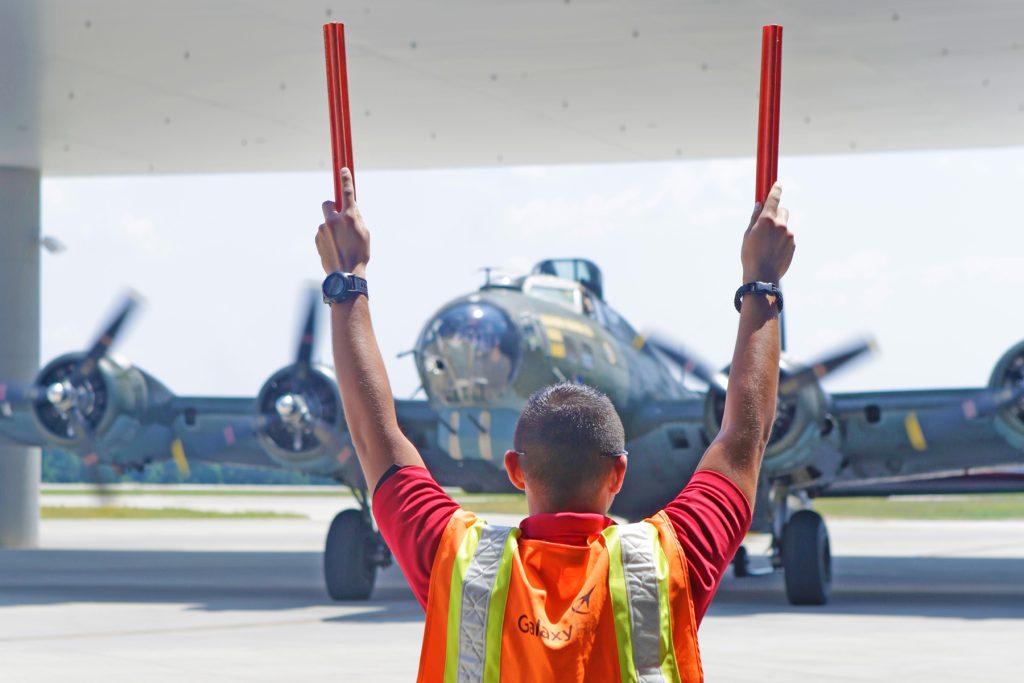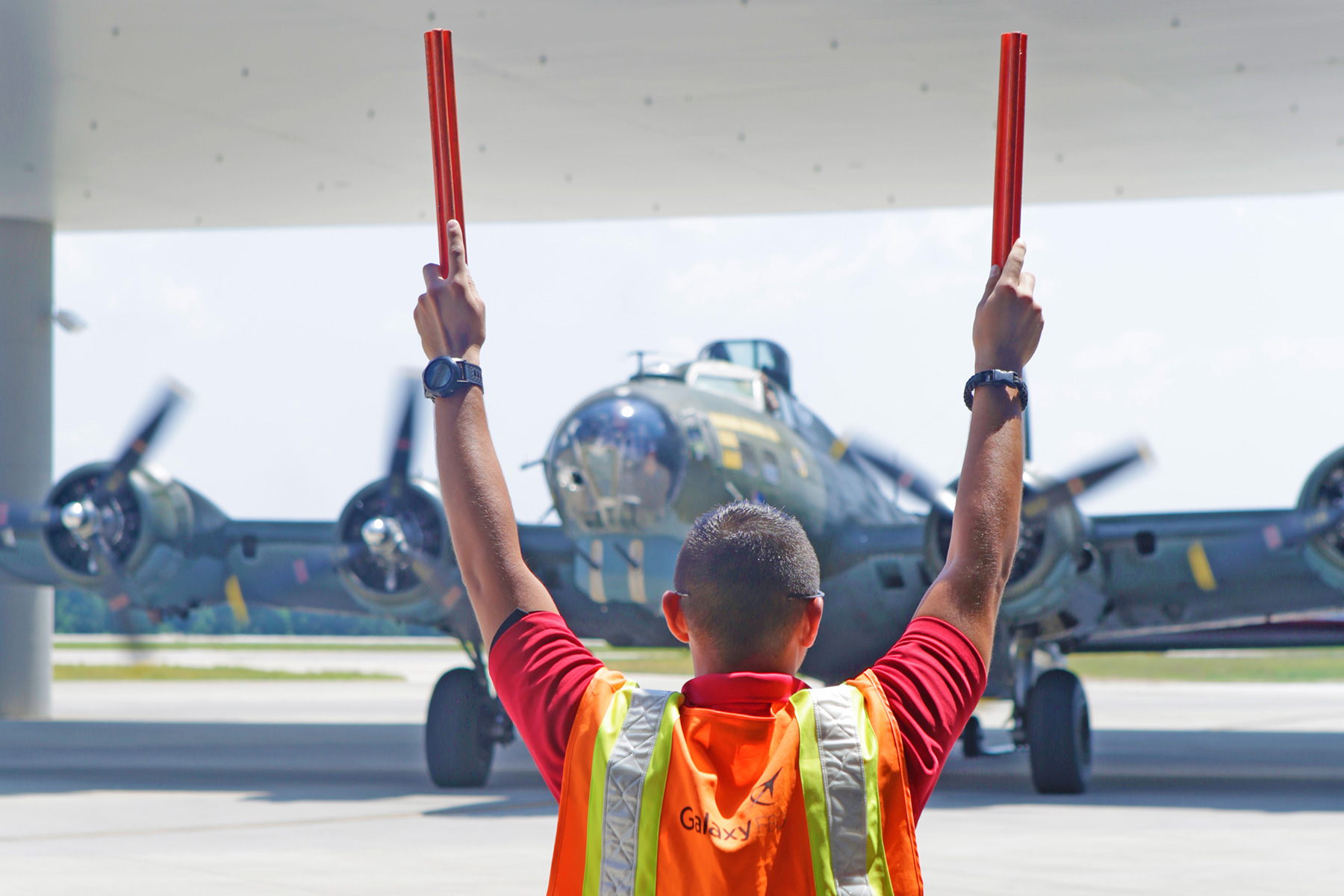 Gulf Coast Wing of the Commemorative Air Force offers an online store where you can find unique aviation merchandise; from patches to hats. Your purchase will help support the CAF, and their unique vintage aircraft including one of only nine flyable B-17s that they keep in their fleet. Visit www.b17texasraiders.org for more information.